Windows Server Management
Ensure peak performance and security with Rollout Technologies comprehensive Windows server management services. With our 24/7 monitoring services, experience peace of mind as we keep your servers running at their best.
Server Security Expertise
Underperforming Windows Server Management: A Gradual Downfall for Your Business
Failing to monitor your server adequately might result in unexpected downtime, leading to lost revenue and damaged reputation.
01
92% of organizations
reported that just one hour of downtime cost them over $300,000 on average
02
47% of employees
reported a drop in productivity due to poorly performing IT systems
03
35% of customers
would stop doing business with a company that experienced a data breach
Harness the Power of Our Dynamic Windows Server Management Solutions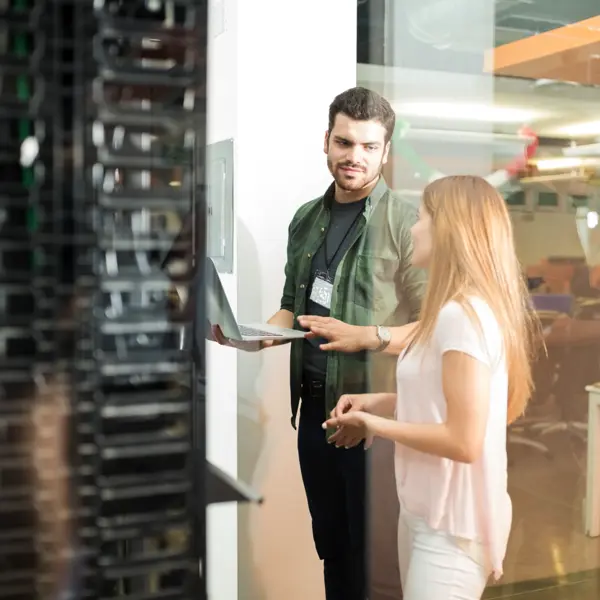 Our service takes the burden off our clients by assuming complete responsibility for server maintenance, creating a seamless and uninterrupted environment for them to concentrate solely on their work.
We prioritize efficient server management as our ultimate objective, sparing our clients from worrying about the technical intricacies. We handle the integration of popular platforms ourselves, ensuring a hassle-free experience for our clients while documenting the process for their reference.
With our extensive experience in the industry, we excel in designing and implementing effective migration strategies that align with your business needs. Our Windows Server Management services ensure a seamless and efficient implementation process without disrupting your current environment. This approach minimizes the cost of ownership and limits disruptions to your business operations.
Benefit from our extensive knowledge and experience in managing on-premise server environments, covering server hardware, networking, storage, and virtualization technologies specific to on-premise setups.
We employ advanced tools and techniques to proactively monitor server performance, identify issues, and apply necessary maintenance and optimizations, ensuring minimal downtime and optimal server performance. We go beyond that by offering regular monitoring services and 24×7 customer support to ensure the continuous operation and security of your Windows server environment.
Our comprehensive services cover a wide range of server configurations and management tasks, including control panel installation, firewall configuration, server optimization, and server migration.
Our Tailored Windows Server Management Solutions
Find out how Rollout Technologies elevates and fortifies your business.
Installation and Configuration
Updates & Patch Management
Performance Monitoring & Tuning
Backup and Disaster Recovery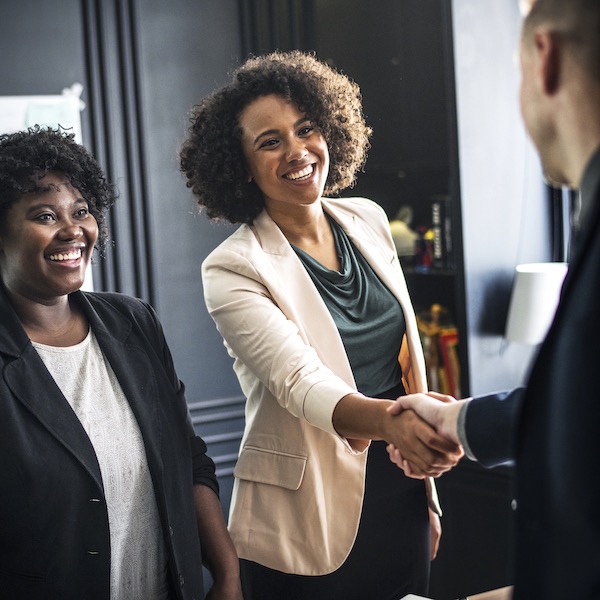 Technologies we use
Why Us?
We are Rollout Technologies, a trusted and reputed Edmonton, Canada based company based Windows Server Management Company. With over 12 years of team experience, we have been providing IT support services and have built a strong track record in the industry. Our expertise and dedication enable us to deliver customized server management solutions to our clients through a cost-effective process.
Stay updated with the latest patches, updates, and security fixes for server operating systems and software through our timely patch management services, safeguarding servers from vulnerabilities while maintaining optimal performance.
Rest assured with our comprehensive server security solutions, protecting against cyber threats, unauthorized access, and data breaches. We implement firewalls, intrusion detection systems, vulnerability scanning, and conduct regular security audits for optimal server protection.
Choose Rollout Technologies as your trusted partner in Windows Server Management or MSP services, allowing us to handle the server management complexities and enabling your business to thrive without unnecessary distractions. Located in Edmonton, we are committed to providing top-notch server support services and also tailored to your specific server management needs.
Trust to to deliver top-quality services backed by extensive knowledge and experience in Windows server management.
Empowering business with tailored cutting edge tech solutions and unwavering expertise.
Expertise in On-Premise Server Infrastructure
Proactive Monitoring and Maintenance
Efficient Server Configuration and Deployment
Server Security Expertise
Patch Management and Updates
Disaster Recovery Planning
Server Migration and Upgrades
Vendor Management and Procurement
Backed by Certified IT Specialists
Embrace your unique challenges with our specially designed solutions. Take the step and give us a chance!
Reach Us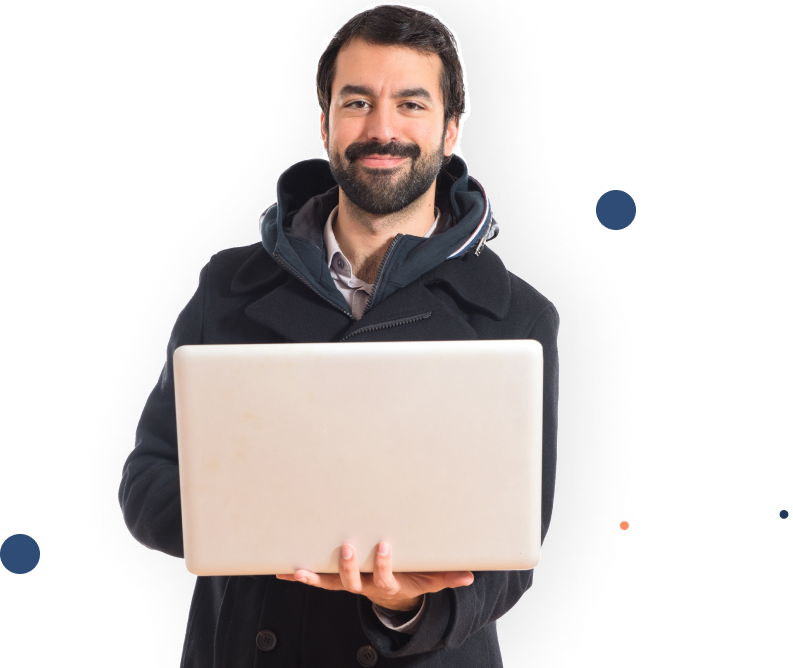 Discover More
FAQs
Still have questions? Learn more about our services and experience through the questions of people like you.
Server management encompasses comprehensive monitoring and maintenance of hardware, software, security, and backups, ensuring reliable and efficient server operation at optimal performance levels.
The most important aspect of server management is effective monitoring, which involves keeping a close watch on server activities such as health, performance, failures, and overall visibility. Monitoring helps identify issues, areas for improvement, and ensures optimal server performance. Utilizing server monitoring tools simplifies the process by providing necessary features for easy setup and ongoing monitoring.
Several factors contribute to the cost of server installation services and configuration, like existing IT infrastructure, number of employees, industry specific business requirements etc. Contact us for a free quote.
Industries We Serve
Manufacturing and Industrial
Non-profit and Social Services
Transportation and Logistics
"Rollout Technologies have a very robust process for clients objectives, business goals for a satisfactory solution. The level of skillsets, expertise, technical proficiencies are excellent. The representatives are professional in communication, educating the clients. Some of my requirements were very difficult but Rollout took the time to do the research and come up with a plan for execution. I would highly recommend their services, pricing and after sales support."

"Very professional and responsive. Mr. Anish was always available for any questions we had. Highly recommend their services."

"Rollout Technologies have been working with Gateway for a few years. Their entire staff is extremely knowledgeable and has always been eager to assist us. I have been extremely impressed with their IT knowledge and the timely fashion in which they address the problem(s) at hand. I HIGHLY RECOMMEND Rollout Technologies, they are amicable and easy to work with."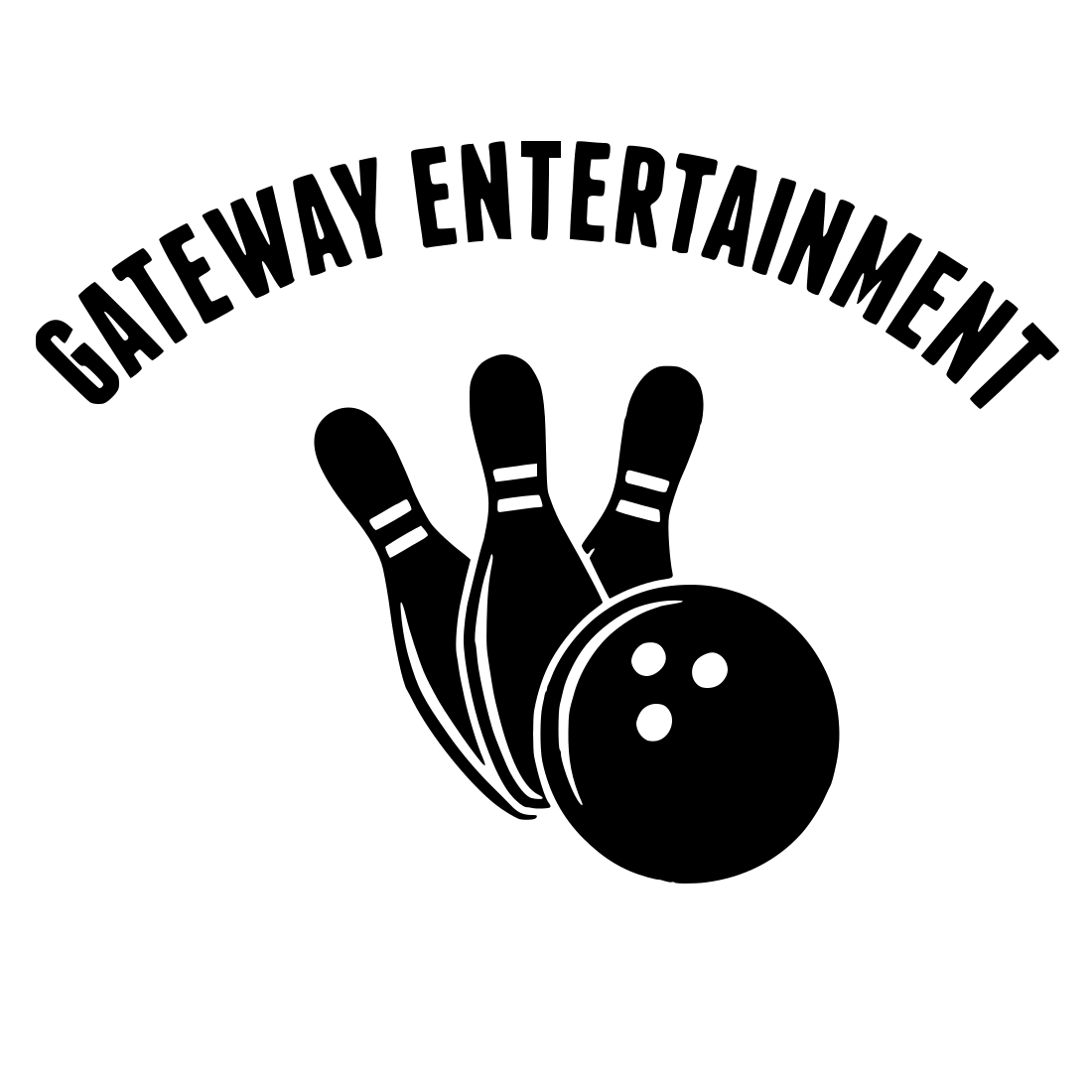 "Excellent service, good communication, and detailed knowledge about the product. Thank you."

Get in touch today!
Let us help you scale your business.