MVP Software Development
Test your most creative ideas and convert them into a fully-functional and comprehensive software product with our advanced, flexible, customized MVP development services.
Ignoring MVP Software Development Can Cost You a Fortune
MVP development is considered to be a smart approach by startups and growing businesses to test their ideas in the market and understand customer demands. Ignoring it might cost you a fortune in the later stages.
01
42% of startups fail
due to poor analysis of market demands
02
90% of small businesses get shut down
due to putting all their investment into the final product and ignoring MVP development
03
It costs almost 2x
to make changes in the actual product as compared to its MVP
Ensure your software development project success with our MVP development services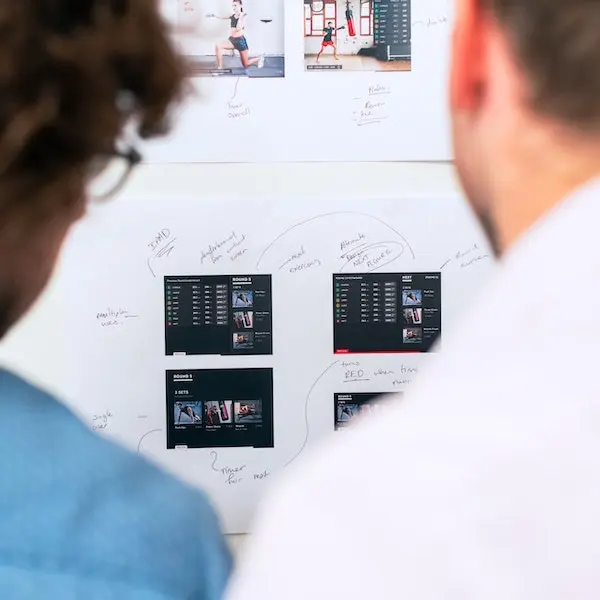 MVP (Minimum Viable Product) development is the process of creating an early version of a product with just enough features that can be tested to understand the flaws and improvement areas for future product development. Nowadays, MVP development has become a go-to layout for businesses to test the potential of their project ideas among users. As a reputed MVP development company, we design and create effective MVPs to analyze the real potential of your best ideas.
We, at Rollout Technologies, design and create fully-functioning and efficient MVP solutions for your business that helps you understand which ideas will work for your users and which will not. The mandatory core features of this MVP help you understand the unique user demands of the market. With end-to-end support and consultation at every step of your MVP development project, we make sure your final product stands out as the best.
Our MVPs are real-time and user-centric, giving you enough space for future growth and development. With high usability and feedback, you, as a business, are able to give your users positive UX while saving a lot of energy, money, and time, ensuring your product's success.
Rollout Technologies is a trusted and well-reputed MVP software development company based in Edmonton, Canada with over 12 years of experience in creating effective MVPs for businesses in multiple industries. Our goal is to offer end-to-end MVP software development services to our clients and make sure they get a product that perfectly fits their user needs.
Services We Offer
By offering you our end-to-end MVP software services, our goal is to design and develop a fully functional and efficient MVP to test your creative ideas and understand users' expectations.
Prototyping & UI/UX Design
Optimization & Scalability
Deployment & Hosting Support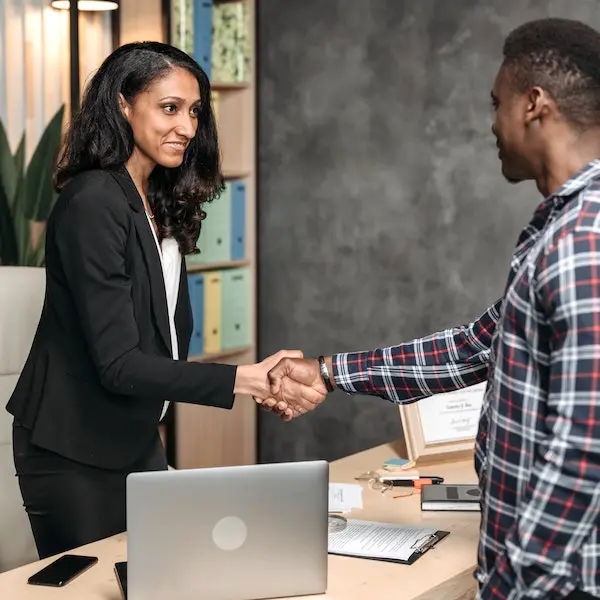 We believe in simplicity and clarity. To make sure you get full transparency about our MVP development process and are aware of every step taken, we follow a clear and systematic approach.
Idea Validation
We hear your creative idea and assess its viability by identifying the target audience, market demands, and project scope. We suggest appropriate tweaks in the ideas to improve the product.
Requirement Gathering
Our team conducts thorough user research and identifies the core features and functionalities of the MVP. If needed changes, we make appropriate changes after discussion.
Design and Prototyping
Our expert designers lay out a minimal and informative wireframe for the product and prototype its UI/UX to visualize its user interface and interaction.
Once approved, a design for the UI/UX is completed and implemented into the MVP.
Development
We follow a lean development approach to create your MVP by implementing required front-end and back-end components and focusing on the core features and functionalities of the product. Features like speed, flexibility, scalability, security and compatibility remain our top priorities from the development point of view.
Testing and Quality Assurance
The MVP is passed through multi-level quality and security assurance checks to make sure it stands upon the client's expectations and customers' needs. Any bugs, errors, or other issues are fixed accordingly.
Deployment and Launch
Our tech team prepares the MVP for deployment and identifies compatible hosting platforms. The product is launched successfully for early users or limited users.
User Feedback and Analysis
We continuously monitor the product's performance and interaction with the users and gather crucial feedback. A thorough analysis is made to identify areas for improvement in the MVP.
Scaling and Expansion
Required changes are made with the MVP and our developers gradually add new features and improve the functionality, usability, and compatibility of the product on different platforms and devices to finalize your MVP.
Support and Maintenance
We offer consistent support and maintenance services to make sure your MVP remains functional and feature-rich after the deployment and launch period. Our tech team monitors the product's overall health and identifies and fixes errors, bugs, and other issues.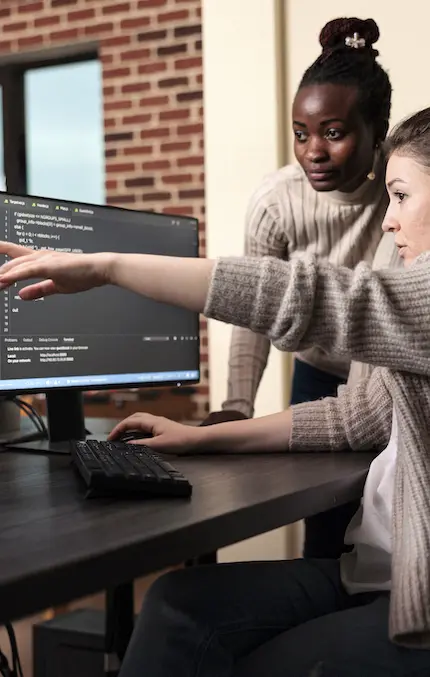 Technologies we use
Why Us?
Rollout Technologies is a 4+ years trusted and reputed IT company based in Edmonton, Canada providing top-notch MVP development services for startups and businesses all over the world. We have served some of the top businesses in the industry and have been able to gain amazing results for our clients over the past few years with our efforts.
With a proven track record of designing and developing some of the best MVP development solutions in multiple industries, we ensure that our clients are completely confident when they choose us. By offering you specially tailored MVP software development services to fit the dedicated requirements of your business, we make sure your final product falls exactly in the right market area and fulfills all users' requirements and expectations.
We, at Rollout Technologies, have a working experience of over 12 years and we are confident in designing and developing a fully-functional and flexible MVP software for your business. Being a reputed and trusted MVP software development company, we leave no room for mistakes, ensuring complete monitoring and maintenance of your MVP product.
We are already among the top MVP development service providers in the industry so you can be assured when it comes to credibility. We are real!
Empowering business with tailored cutting edge tech solutions and unwavering expertise.
Rapid prototyping and iterative development
Scalability and Extensibility
Cross-platform compatibility
Integration and API Development
Complete security and data protection
Analytics and consistent tracking
Give your ideas a robust and fully-functional shape with our expert MVP development services. Contact us now!
Reach Us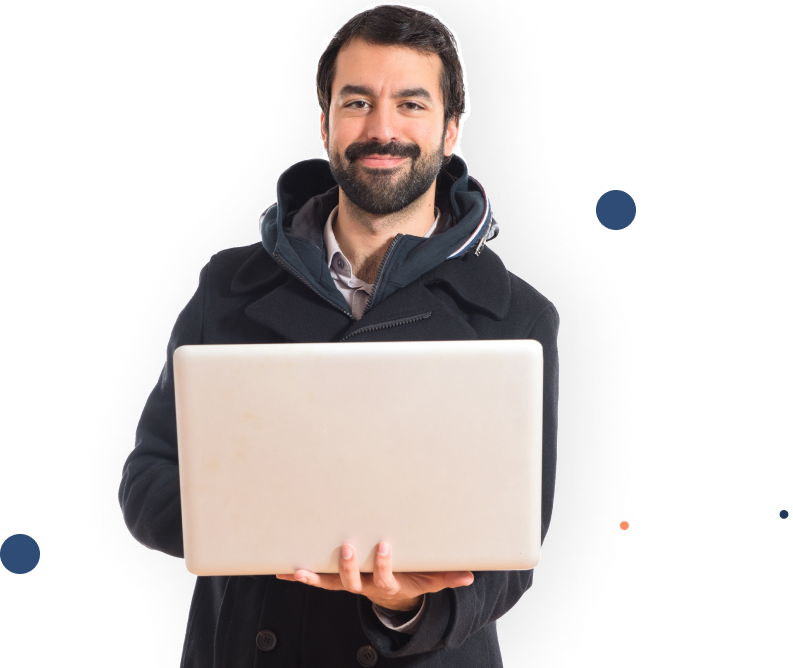 Discover More
FAQs
Still have questions? Learn more about our services and experience through the questions of people like you.
MVP development refers to the process of creating a version of a product that has just the minimum features required to test the market and behavior of the target audience around the functionality and performance of the product.
MVP helps a business to validate its product ideas, optimize development costs, and iterate important changes based on user feedback and preferences, ensuring a complete and successful final product.
MVP development services include end-to-end development of your MVP from its idea validation to support and maintenance services.
You can outsource your MVP development project to leverage cost-savings, access to expertise, faster development, and scalability. However, you should only outsource your MVP after considering factors like budget, project complexity, and available resources. You can contact us for a FREE QUOTE.
The time taken to develop an MVP varies on the basis of project complexity, required features, and team resources. From a few weeks to a couple of months, it all depends!
MVP development cost varies significantly on the basis of factors like project scope, complexity, required features, and development resources. From a few thousand dollars to tens of thousands of dollars, it all depends! Contact us to get a free quote now.
Incorporating user feedback can be said to be the core purpose of MVP development projects. By analyzing and prioritizing important feedback, identifying improvement areas, and iteratively updating the product on the basis of recorded data, user feedback can be incorporated into MVP development smartly.
Industries We Serve
Manufacturing and Industrial
Non-profit and Social Services
Transportation and Logistics
"Rollout Technologies have a very robust process for clients objectives, business goals for a satisfactory solution. The level of skillsets, expertise, technical proficiencies are excellent. The representatives are professional in communication, educating the clients. Some of my requirements were very difficult but Rollout took the time to do the research and come up with a plan for execution. I would highly recommend their services, pricing and after sales support."

"Very professional and responsive. Mr. Anish was always available for any questions we had. Highly recommend their services."

"Rollout Technologies have been working with Gateway for a few years. Their entire staff is extremely knowledgeable and has always been eager to assist us. I have been extremely impressed with their IT knowledge and the timely fashion in which they address the problem(s) at hand. I HIGHLY RECOMMEND Rollout Technologies, they are amicable and easy to work with."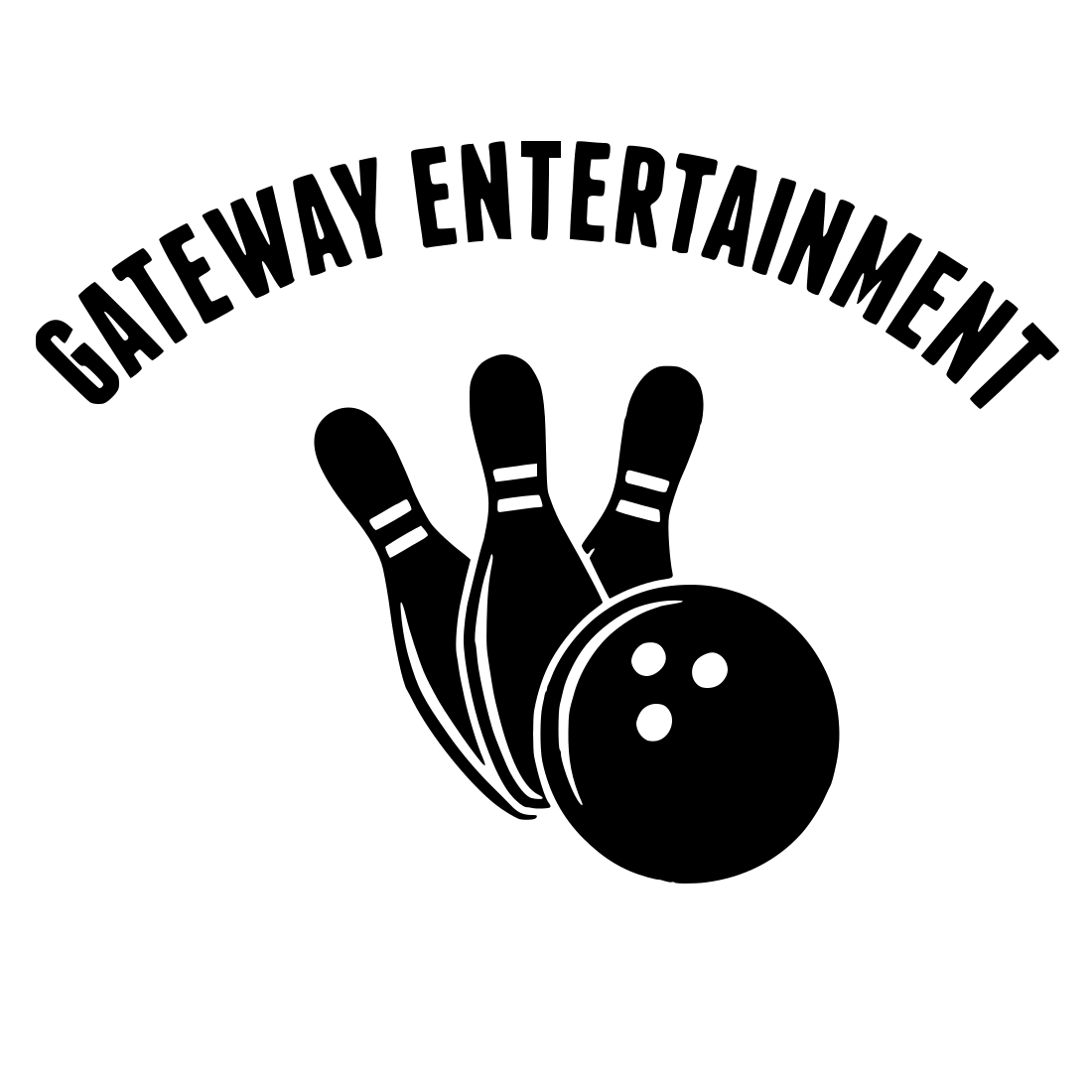 "Excellent service, good communication, and detailed knowledge about the product. Thank you."

Get in touch today!
Let us help you scale your business.