Network Management Services
Let your customers and guests have seamless network access without worrying about slowdowns, inefficiency, and security threats with our top-notch network management services in Edmonton. We, at Rollout Technologies, offer you a wide range of network management services to take care of the privacy, security, and performance of your business' network.
Backed by certified IT specialists
Network performance optimization
Network security expertise
Poor Network Management Slowly Drags Your Business Down to Knees
Having a poor network management system can turn out to be a bad curse for your business. Without a well-backed and capable network management architecture, the IT side of your business is vulnerable.
01
Having no visibility
on unauthorized person's access to their private network
02
Poor threat detection system
leading to inconvenient interruptions in net surfing and security management
03
Inefficient network
management systems causing network collapse due to heavy loads of data
Enjoy seamless and secure network connection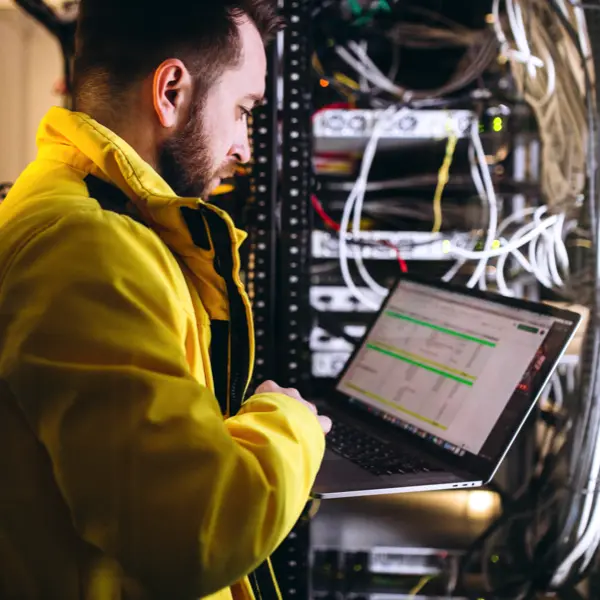 The world is changing for good. In this modern era, every 3rd business is going online and leveraging the internet and IT to provide its customers with its best services. Whether it is to provide customers with strong wifi accessibility or have a secure internal network for day-to-day business operations, IT comes in handy.
However, with all the perks, it brings some challenges and problems for businesses as well. Cyberattacks and server failures are some of the well-known issues businesses in Edmonton face. Having a well-settled, fast, and secure network architecture can turn out to be the savior in such a case. And we, at Rollout Technologies, specialize in doing just that.
Rollout Technologies is an Edmonton-based IT company that focuses on strengthening the tech side of your business and helping it grow more effectively. With our network management services, we offer design, architecture, implementing, securing, and maintenance of your local premise's network.
We are proudly amongst the best and the most trusted IT service providers in Edmonton, thanks to our hard efforts and positive opportunities offered by our previous clients. Our team is on its toes 24×7 every day of the year to make sure you get zero network issues from our side. Whatever it is related to network management, we are there for you!
What do you get?
Our ultimate goal is to create or re-design a stable, secure, and efficient network support for your business. This includes extending the range of your private wifi, edge networks, and branch and LAN networks to increase the agility and capacity of your current network without creating complexities.
End-to-end Network Management
Network Security Services
Network Upgrading & Migration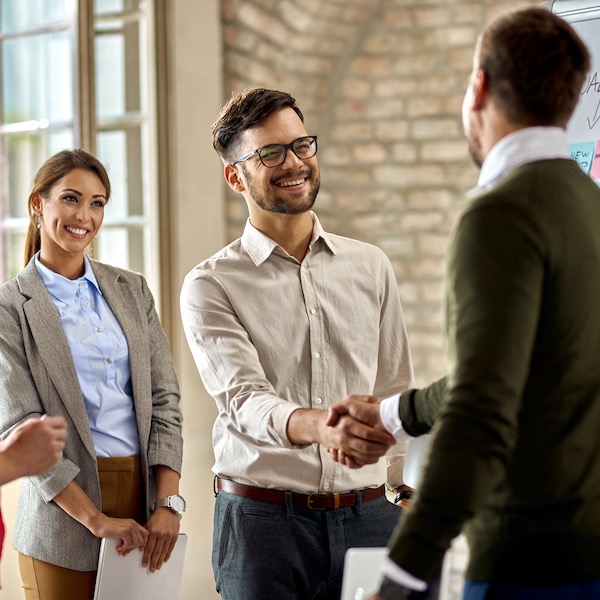 We, at Rollout Technologies, follow a systematic process to tackle your network issues and provide you with a much more secure and faster network management architecture.
Define Network Objectives
The foremost step is to analyze the current status of your network and understand the major issues you are facing, as a business. After that, we establish the goals and objectives of the network management process you'll be leveraging. This includes understanding your desired performance, security scalability, and future plans.
Network Design and Planning
The next step is to plan and create a network design that aligns with your objective and fulfills your business requirements.
Our network designing experts pay extra attention to this process. They consider major factors such as network topology, bandwidth requirement, and security protocols as well as minor yet crucial factors like hardware and software requirements, IP addressing schemes, and future plans to come up with a perfectly balanced plan that solves the unique issues of your business.
Network Implementation
Once you approve our network design, the implementation process takes place. We install and configure the network infrastructure based on the design approved by your business.
This involves installing hardware like routers, switches, firewalls, access points, and bridges as well as carefully configuring network protocols, security settings, and IP addressing.
We strictly stay aligned with the plan approved and take every step as mentioned to make sure you get exactly what you want, nothing less.
Documentation and reporting
As soon as the network infrastructure installation step completes, the monitoring team gets active. It maintains accurate documentation of the network infrastructure. Along with that, it starts monitoring the implemented network infrastructure and keeps creating regular reports of network performance, security incidents, and compliance.
Regular maintenance and upgrades
Last but not least, if you face any issue with our implemented network infrastructure, a team of experts from our side gets in touch with you in the least time and helps you fix the problem ASAP.
Not to mention, you get regular network maintenance and upgrades from our side as well.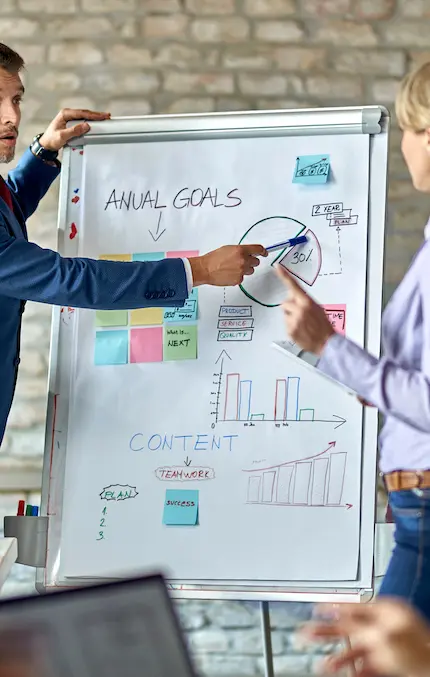 Technologies we use
Why Us?
We are a 4 years old trusted and reputed company in Edmonton, Canada with over 12 years of team experience in providing IT support services with a proven track record. With a team of highly skilled tech professionals and IT experts, we have been able to create customized network solutions for our clients through a cost-effective process.
Along with creating and implementing a solid and secure network infrastructure for your business, we ensure its regular monitoring and 24×7 customer support as well. At Rollout Technologies, we use high-tech tools to keep a proper analysis of your network and tackle the issues before they can impact your business operations.
Moreover, we take care of all the vendor management tasks as well. From handling procurement, licensing, and warranty management to negotiating with the vendors on your behalf, we do it all.
Eliminate all network-related issues that are hindering your business' growth and move ahead for a better, faster, and more secure business future with our comprehensive network management services.
Empowering business with tailored cutting edge tech solutions and unwavering expertise.
Backed by certified IT specialists
Network design and optimization
Network configuration and management
Network performance optimization
Network security expertise
Comprehensive network monitoring
Network documentation and reporting
Network troubleshooting and issue resolution
Network scalability and future planning
Network compliance and regulatory support
You might miss a thing about your network, but we won't – let us make sure the IT side of your business is backed by real experts!
Reach Us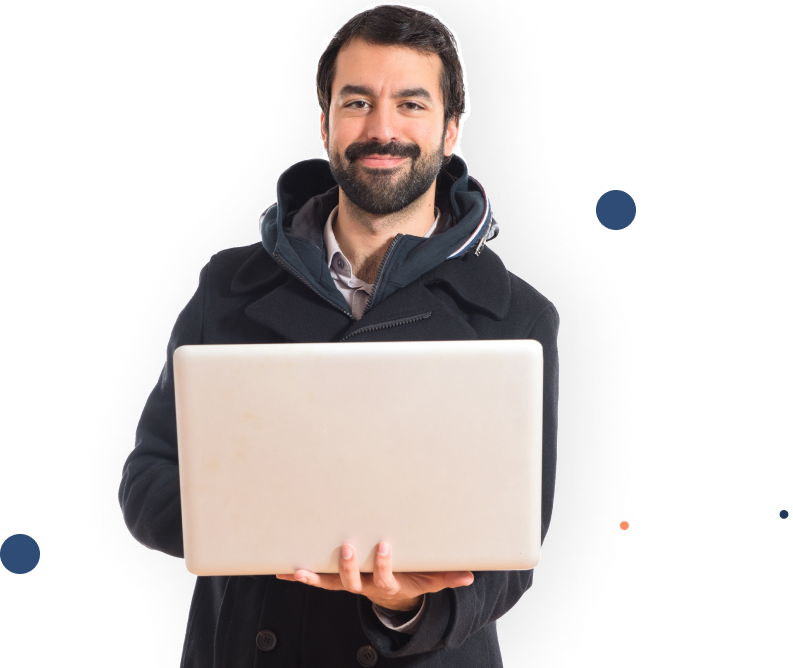 Discover More
FAQs
Still have questions? Learn more about our services and experience through the questions of people like you.
Network management is essential to ensure proper upkeep of the network so it can meet the needs of the business without any issues.
Network management handles the design, implementation, monitoring, and analysis of a network.
With a good network management service, you get a fast, capable, and secure network for your business that helps you grow substantially in the future.
IT network management is the process of setting up, configuring, monitoring, and analyzing a network for business or home purposes.
The goal of IT network management is to ensure a fast, secure, and resilient network that has minimal disruptions and downtimes.
Managed network services (MNSs) means the delivery of primarily operational support in the form of hardware or software by a vendor (like us) for a new environment in which the hardware assets, financial obligations, and personnel remain on the customers' books.
While network management focuses on designing, installing, administrating, and troubleshooting a network – whether by the in-house team or the provider itself, a managed network refers to the complete authority of this process in the hands of the provider.
Industries We Serve
Manufacturing and Industrial
Non-profit and Social Services
Transportation and Logistics
"Rollout Technologies have a very robust process for clients objectives, business goals for a satisfactory solution. The level of skillsets, expertise, technical proficiencies are excellent. The representatives are professional in communication, educating the clients. Some of my requirements were very difficult but Rollout took the time to do the research and come up with a plan for execution. I would highly recommend their services, pricing and after sales support."

"Very professional and responsive. Mr. Anish was always available for any questions we had. Highly recommend their services."

"Rollout Technologies have been working with Gateway for a few years. Their entire staff is extremely knowledgeable and has always been eager to assist us. I have been extremely impressed with their IT knowledge and the timely fashion in which they address the problem(s) at hand. I HIGHLY RECOMMEND Rollout Technologies, they are amicable and easy to work with."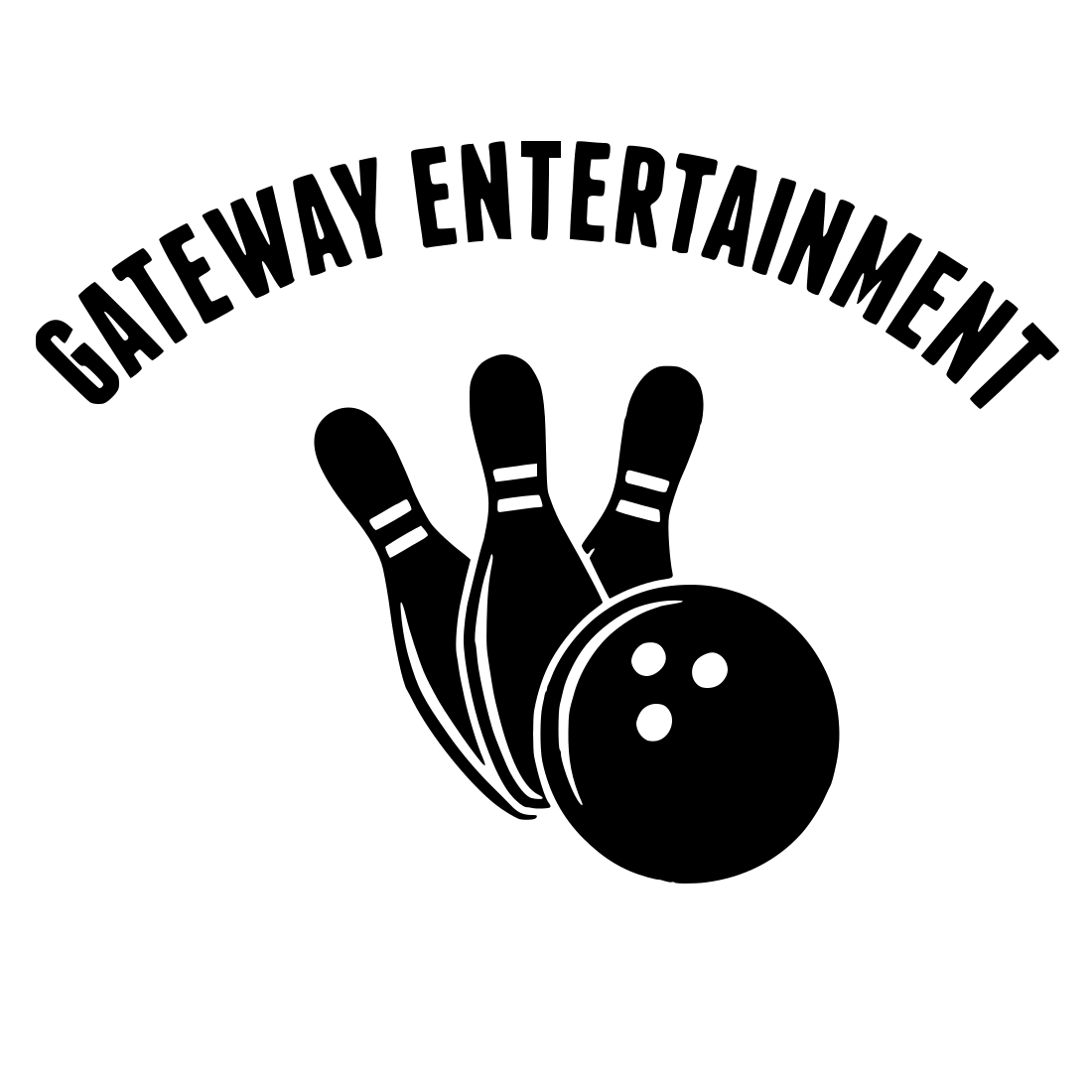 "Excellent service, good communication, and detailed knowledge about the product. Thank you."

Get in touch today!
Let us help you scale your business.