Shopify Development Service
Take your business to the next level and boost your sales and revenue by leveraging our top-of-the-mark Shopify development services. With our dedicated team of skilled designers and developers, get a Shopify store developed and optimized specifically tailored to your needs and ensure a wider audience reach and higher customer satisfaction.
SEO Practices and Marketing Strategies
The lack of a robust online store hinders your business growth
The lack of a robust, easy-to-use, and accessible e-commerce platform restricts you from getting the best out of the market.
01
32% of people visit
other websites due to poor page loading time
02
70% of online shoppers
stop visiting a website after 2 poor customer experiences
03
21% of all shopping
is completed through e-commerce platforms
Ensure a wider and more accessible online business with our Shopify development services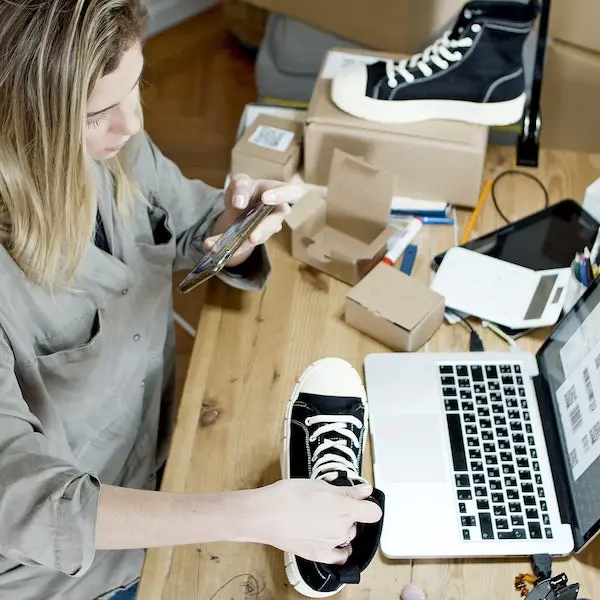 Our team of dedicated experts brings 12 years of working experience in designing and developing an intuitive, user-friendly, and robust Shopify store for your online business keeping your unique business needs and requirements in mind. Increase conversion rates, reduce cart abandonment, and provide your customers with a seamless shopping experience with our customized Shopify web development services.
By building a robust and user-friendly Shopify store for your business, you can make sure your customers do not face navigation issues, poor website loading, and integration issues, ensuring a seamless shopping experience. Whether you are starting out as a business or are looking to expand your business by going online, our Shopify custom development services will ensure you always stay ahead in the game. By giving your customers a hassle-free platform to make their online purchases, you can connect to them at a more convenient and approachable level.
Rollout Technologies is a trusted and reputed Shopify web development company with 4+ years of successful business operations in the industry. Our goal is to analyze and understand your business position and requirements and then craft a uniquely tailored Shopify development solution that perfectly aligns with your needs.
Our commitment is not limited to the development processes only. Our dedicated support team keeps regular checks on your Shopify store and offers top-notch support and maintenance services to make sure you grow with the flow without worrying about every other hurdle along the way. When it comes to Shopify web development, we are the professional experts.
Services We Offer
At Rollout Technologies, we offer end-to-end Shopify development services and focus on providing you with a complete solution to your online store needs.
Payment Gateway Integration
Ongoing Maintenance and Support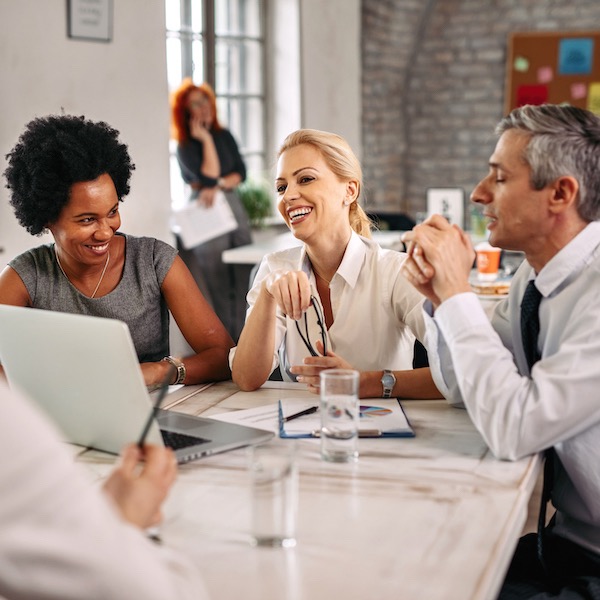 Our hassle-free and streamlined Shopify development process makes us the leading Shopify development company in Edmonton, Canada. We follow a systematic and clear approach to make sure our clients get exactly what they want.
Requirement Gathering
A detailed discussion with the client and assessment of client's business goals, requirements, and target audience, and other factors for the Shopify store.
Planning and Strategy
Development of a comprehensive plan, including project scope, timeline, budget, and other things based on given details and assessment.
Design and Theme Development
Our expert designers create custom Shopify themes aligned with the client's brand tone, target audience, and business industry. Ensuring a user-friendly and seamless interface is our priority.
Development and Customization
Our skilled developers create a customized Shopify store for the client based on the input requirements, details, and expectations. Incorporating specific features, extensions, and plugins such as secure payment gateways to ensure a hassle-free shopping experience for the customers.
Product and Category Setup
Categorization of products into different categories to ensure a well-organized shopping experience for the customers.
Testing and Quality Assurance
Once the Shopify store is developed, we pass it through multiple tests to identify bugs and errors and fix them accordingly. Our tech experts ensure that the store is fully responsive and compatible with different devices and screens.
SEO Optimization
Our SEO experts implement SEO best practices including meta tags, headings, URL optimization, keyword optimization, and content structurization to ensure the store ranks higher in SERPs.
Launch and Deployment
Preparing the store for launch after thoroughly testing its features, compatibility, and functionality on different devices and screens.
Documentation Post-launch Support
After a successful launch, we provide the client with detailed documentation about managing the store and guide their employees for the same. Ongoing support and maintenance services for the Shopify store is also provided.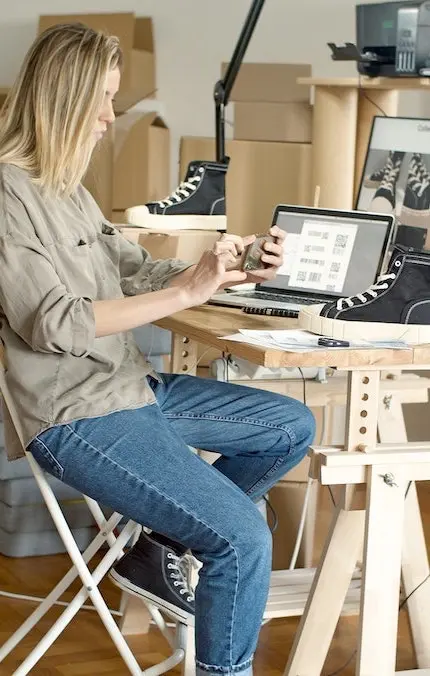 Technologies we use
Why Us?
Rollout Technologies is a 4+ years trusted and reputed IT company based in Edmonton, Canada providing top-notch Shopify web development services to businesses across the globe. We have served some of the top businesses in the industry and have been able to gain tremendous trust and respect from our clients over the past few years with our efforts.
With a proven track record of designing and developing a custom Shopify store in multiple industries, we ensure that our clients are confident when they choose us. By offering you specially tailored services to fit the dedicated requirements of your business, we make sure you provide your customers with a more convenient, organized, and hassle-free shopping experience.
We, at Rollout Technologies, have a working experience of over 12 years and we are confident in designing and developing a high-performing, feature-rich, and compatible Shopify store for your business. Being a reputed Shopify development company, we leave no room for mistakes and errors, ensuring complete monitoring and maintenance of your online store.
By taking crucial factors like compatibility, efficiency, design, performance, and security into consideration, our goal is to come up with a cost-effective solution that fulfills your project requirements.
We are already among the top Shopify software development companies in Canada so you can be assured when it comes to credibility. With us, you can be sure of the successful development of your Shopify store.
Empowering business with tailored cutting edge tech solutions and unwavering expertise.
Customized Shopify development solutions
Mobile-first approach to cater to mobile customers
Advanced inventory management features
Secure integration of payment gateways
SEO practices and marketing strategies
Giving your customers a seamless shopping experience is what you want, we understand that. Give us a try!
Reach Us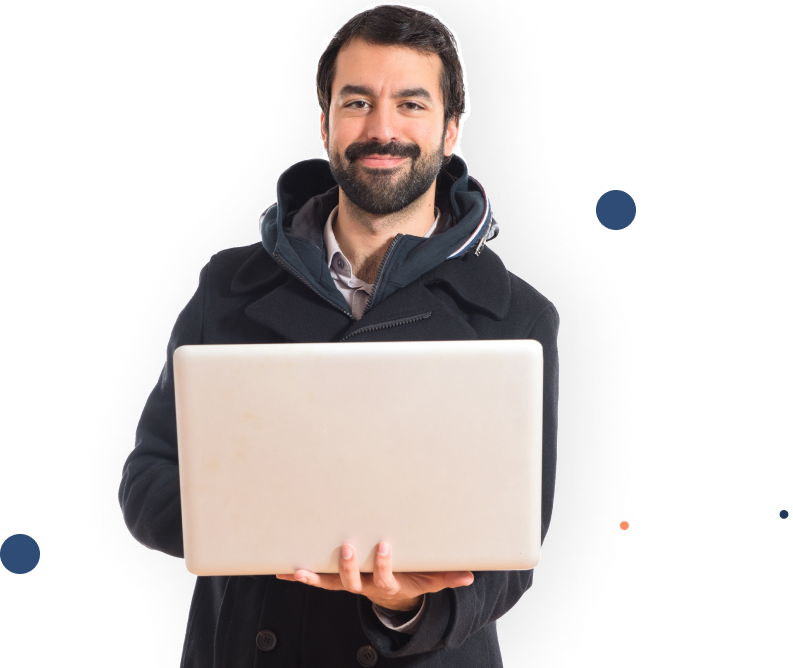 Discover More
FAQs
Still have questions? Learn more about our services and experience through the questions of people like you.
Shopify development is the process of creating an online store for your business using the Shopify platform. Shopify offers an easy, fast, and convenient online store development with plenty of features.
We offer end-to-end Shopify development services that include store creation, theme creation and customization, custom apps and plugin integration, secure payment gateway integration, and ongoing support and maintenance services.
The development period varies depending on the complexity of the store and its requirements. However, our goal is to deliver it to you within 4-6 weeks.
Indeed, we can. We offer seamless and hassle-free migration services to Shopify while keeping your store functionality and data safe.
Yes, we can. By integrating various third-party apps and plugins into your existing Shopify store, we can improve its functionality, performance, and features, giving your customers a better shopping experience and better efficiency for you as a store owner.
We offer both fixed-price models for standard projects and custom quotes for more complex and bigger projects. Contact us and get a free quote now!
Industries We Serve
Manufacturing and Industrial
Non-profit and Social Services
Transportation and Logistics
"Rollout Technologies have a very robust process for clients objectives, business goals for a satisfactory solution. The level of skillsets, expertise, technical proficiencies are excellent. The representatives are professional in communication, educating the clients. Some of my requirements were very difficult but Rollout took the time to do the research and come up with a plan for execution. I would highly recommend their services, pricing and after sales support."

"Very professional and responsive. Mr. Anish was always available for any questions we had. Highly recommend their services."

"Rollout Technologies have been working with Gateway for a few years. Their entire staff is extremely knowledgeable and has always been eager to assist us. I have been extremely impressed with their IT knowledge and the timely fashion in which they address the problem(s) at hand. I HIGHLY RECOMMEND Rollout Technologies, they are amicable and easy to work with."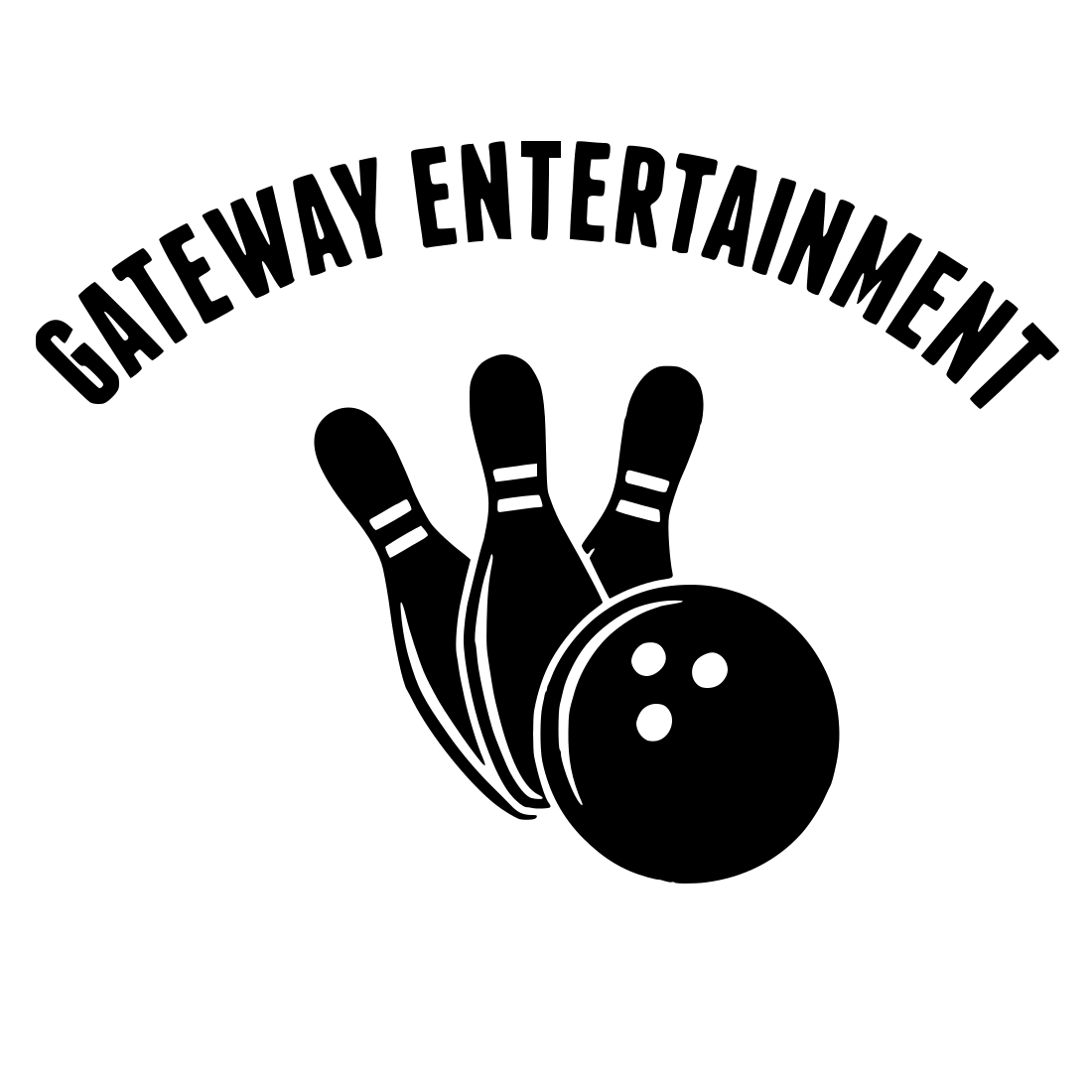 "Excellent service, good communication, and detailed knowledge about the product. Thank you."

Get in touch today!
Let us help you scale your business.