Microsoft Exchange Consultant
Switch to Microsoft Exchange Online from your current office servers and boost your team efficiency, communication, and productivity with our top-notch Microsoft Exchange online support services worldwide. Minimize the out-of-pocket expenses of your business and leverage seamless communication and accessibility at their peak with the right exchange online assistance.
Scalability and Flexibility
Lack of communication and accessibility
Whether it is to view the team's calendar to look for available meeting schedules or to send out team wide important email, without proper communication and accessibility support, your business will be far behind.
01
40% of employees say
lack of communication impacts their productivity.
02
Only 11% of business
employees report communication issues, the rest just quit.
03
Lack of access to resources
makes important business processes slow, impacting your business growth.
Boost your team's communication and productivity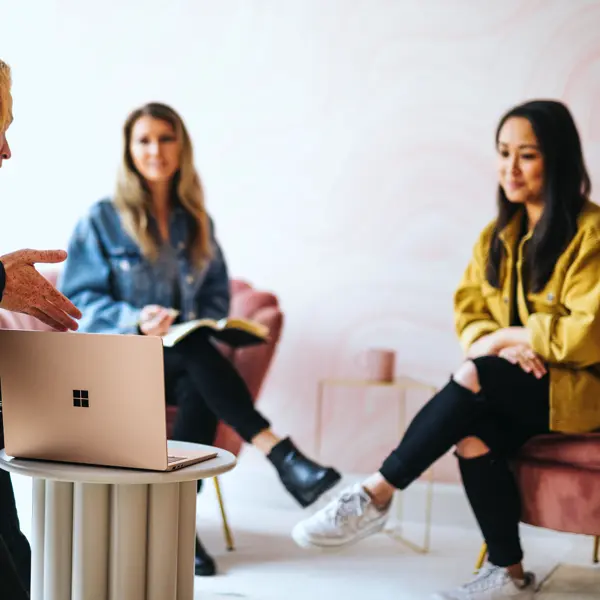 Exchange Online is a software-as-a-service (SaaS) product offered by Microsoft as part of its Microsoft 365 suite of products. In Layman's terms, it's a messaging platform for business that enables you and your team to access emails, calendars, contacts, and tasks seamlessly to improve communication among your employees and boost your business productively significantly. Accessing mail, word, excel, office, and many other software tools can now be done seamlessly with Exchange Online.
We at Rollout Technologies, provide businesses in Canada and USA with top-notch Exchange Online support and help them leverage the software tool at its best. When it comes to taking care of your business communication and accessibility, we take full control. We understand the specific requirements of your business and create a strategically tailored Exchange Online program for you that solves all your communication-related problems.
With our trusted Microsoft 365 consultancy services, we take care of the licensing of your employees, their accessibility and restriction limits to dedicated tools and software, and the privacy and security of your business servers to make sure all processes in your business are completed seamlessly and securely.
We at Rollout Technologies, are a team of experts with over 12 years of experience in delivering top-notch Exchange Online consultancy to our clients in the USA and Canada. By putting our experience and best resources at our disposal, we ensure that your business stands out as the best in the competition. With our Microsoft Exchange Online support trusted by some of the best in the business, you unlock the key to seamless communication for your business and its employees.
What do we offer?
Our goal is to tackle all communication and productivity hurdles that are stopping you from generating more results and revenue for your company.
Administration & management
Exchange Online Migrations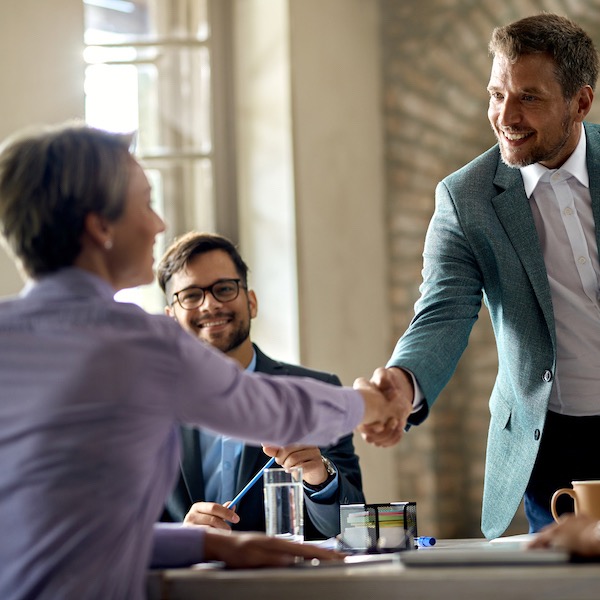 We, at Rollout Technologies, try to keep things as simple and clear as possible. We follow a systematic approach to provide your team with complete Exchange Online access.
Client needs assessment
The foremost step in our service is to collect required data from our clients, you in this case, to understand the current situation, gaps, and requirements.
We host a 1-on-1 meeting where you, as a business, can tell us about your current issues, desired results, capacity of the server, and budget for the services.
You can also let us know about your specific preferences if any, or special requirements for the team. We will try to fulfill that too.
Solution design
Once we have got what we need, our team starts designing the perfect solution that suits your requirements.
The team makes sure the solution contains all the things you have asked for – enough number of email accounts, Team access, shared calendars access, and so on. The goal here is to ensure that your employees get exactly what they need.
In this process, we also manage the licensing of the Exchange Online for your team.
Proposal and agreement
Once we have prepared a perfect solution for your needs, we present it to you for approval.
The proposal includes a detailed breakdown of all the sub-services offered – the number of email accounts licensed, calendars access offered, contacts access, and team communication tools. Our goal here is to present things as clearly as possible so that you, as a business, have no doubts remaining.
Access distribution
Our team will access the admin portal of Exchange Online via its web interface and start configuring the email and calendar setup for your employees.
Once that's done, we will start providing you with the dedicated usernames and passwords for your employees to access Exchange Online. We try to provide your employees with enough Exchange Online licenses so that they can get access to their required tools and software and get things done more efficiently and productively.
Management and monitoring
As soon as we have provided your team with the access to Exchange Online, our tech team starts managing the servers. We create new user accounts, get new licenses, and deactivate old accounts as required to keep your business operations going smoothly.
Our team also monitors your servers 24×7 to make sure your data is protected and your network speed is stable. With the help of the latest tools like advanced threat detection and anti-spam filtering, we try to eliminate all possible threats even before they become visible.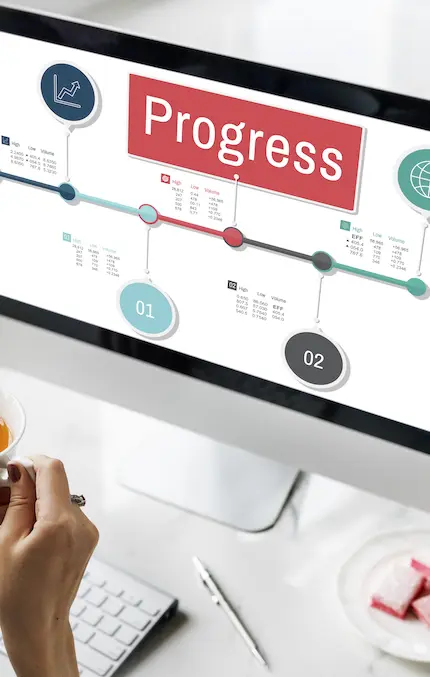 Technologies we use
Why Us?
Rollout Technologies is a 4+ years trusted and reputed IT company in Edmonton serving top-notch services to our clients. We have served some of the top businesses in the industry and have been able to gain tremendous trust and respect from our clients.
With a proven track record of offering the best Exchange Online support services in Canada and USA, we ensure that our clients are confident when they choose us. By offering you specially tailored services to fit your dedicated requirements, we make sure your team's communication is at its best.
We offer features like seamless email communication, cloud based collaboration, and mobile accessibility, and data security to ensure all your business operations run smoothly and without any hurdles. Whether it is to share files or data instantly with your team members or schedule a meeting with your client automatically, we make sure you have full control.
While offering our services, we take special care of your budget and provide you with a cost-effective solution that fits your needs. We strategically plan and decide how many Exchange Online licenses you would need to make sure you don't overspend. At Rollout Technologies, the goal is to empower you with seamless communication and productivity so you can grow like a flower.
Empowering business with tailored cutting edge tech solutions and unwavering expertise.
Seamless email communication
Cloud based collaboration tools to enhance teamwork and productivity
Scalability and Flexibility
Data Security and Compliance
Integration with Productivity Tools
Advanced Email Management Features
Business continuity and disaster management
Discover More
FAQs
Still have questions? Learn more about our services and experience through the questions of people like you.
Microsoft Exchange server is a dedicated server that, once you have access, allows you to perform multiple tasks like email communication, shared calendars, and contacts seamlessly with your team.
Microsoft Exchange Online is designed to provide businesses with a reliable and secure email infrastructure that allows its users to send, receive, and manage emails, access calendars, and contacts from various devices and platforms.
No. However, Microsoft Exchange is a part of the Microsoft 365 and Microsoft 365 suite of products.
Unless you want to host Exchange on your own with your in-house equipment, you don't need to get a separate license for Exchange with 365.
Outlook comes as a sub-product with the subscription of Office 365.
Industries We Serve
Manufacturing and Industrial
Non-profit and Social Services
Transportation and Logistics
"Rollout Technologies have a very robust process for clients objectives, business goals for a satisfactory solution. The level of skillsets, expertise, technical proficiencies are excellent. The representatives are professional in communication, educating the clients. Some of my requirements were very difficult but Rollout took the time to do the research and come up with a plan for execution. I would highly recommend their services, pricing and after sales support."

"Very professional and responsive. Mr. Anish was always available for any questions we had. Highly recommend their services."

"Rollout Technologies have been working with Gateway for a few years. Their entire staff is extremely knowledgeable and has always been eager to assist us. I have been extremely impressed with their IT knowledge and the timely fashion in which they address the problem(s) at hand. I HIGHLY RECOMMEND Rollout Technologies, they are amicable and easy to work with."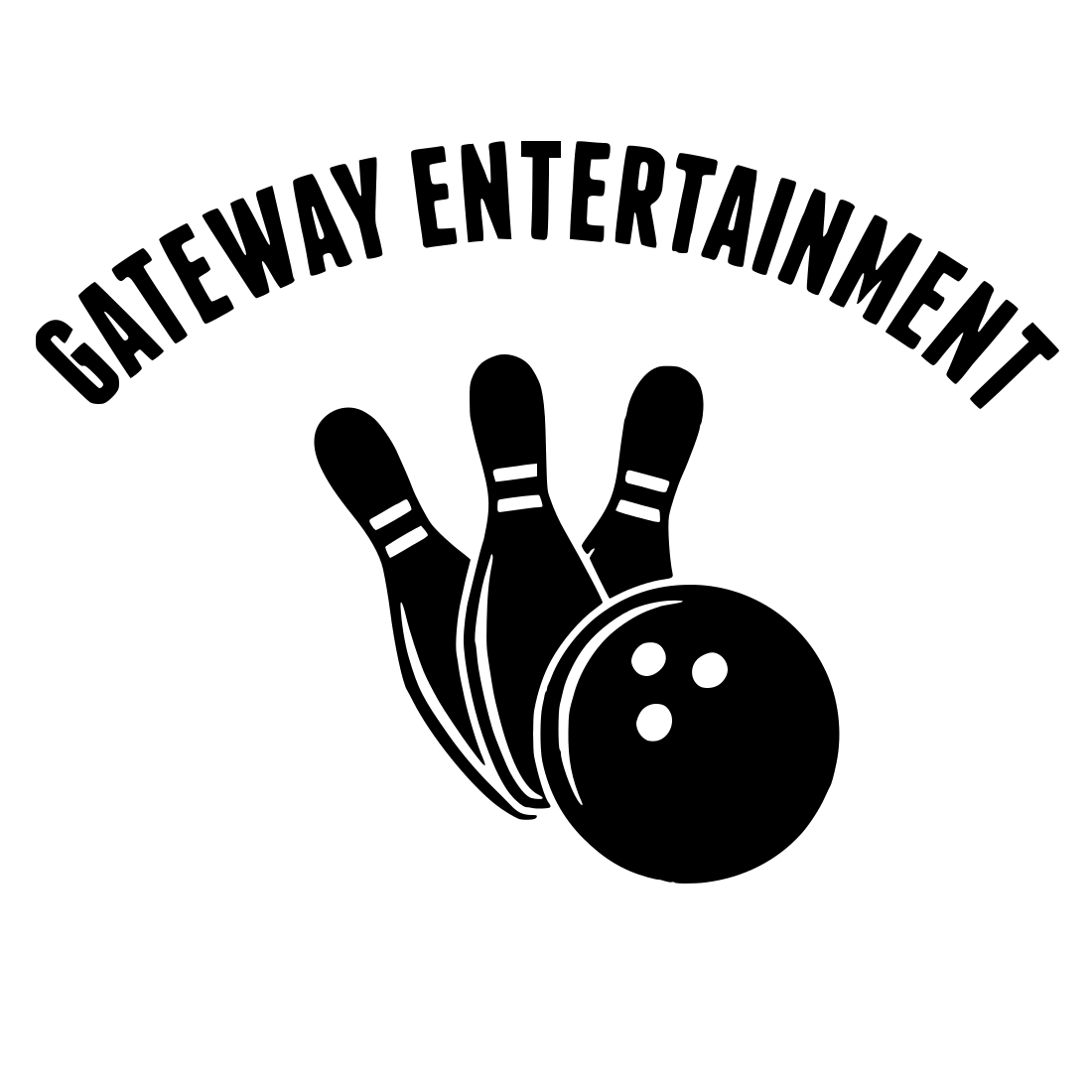 "Excellent service, good communication, and detailed knowledge about the product. Thank you."

Get in touch today!
Let us help you scale your business.