Cross Platform Mobile App Development
Build a scalable, intuitive, and feature-rich mobile application to provide your customers with enhanced business connectivity and engagement with our customized cross-platform mobile app development services. Our expert developers use the latest development tools and programming languages to create a robust mobile application that aligns perfectly with your business requirements.
Development issues in your app cause poor customer experience
Even a minor issue in your app development project can drastically harm your business and cost fortune.
01
70% of people
stop using an app due to slow loading time.
02
Poor device fragmentation
causes tons of mobile development failures.
03
Due to poor UX
25% of apps are opened only once.
Enhance your connectivity and engagement with your customers with a robust mobile application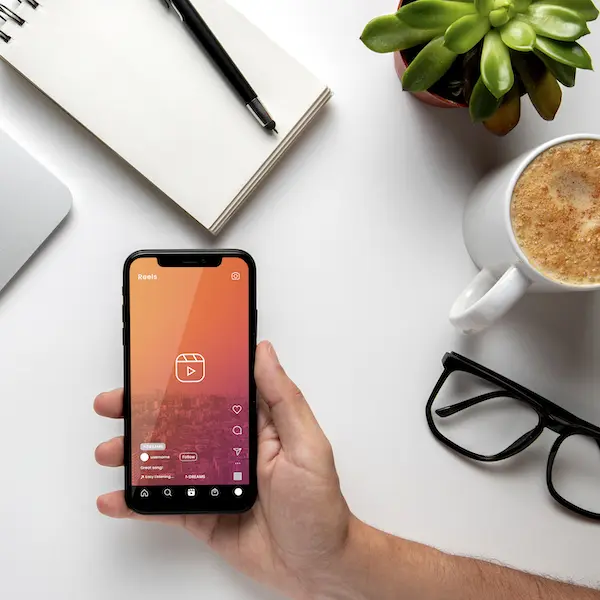 Cross-platform mobile app development is a smart way that allows businesses to connect and engage with their customers at a more seamless and hassle-free level. By developing a robust and fast mobile application that works well with both Android and iOS, you can allow your customers to reach out to you and leverage your services more productively.
With a reliable cross-platform mobile app development project, you make sure your audience takes the best out of your business services. From a business perspective, cross-platform mobile app development is a more cost-efficient, easy, and time-saving approach that results in the positive growth of your business.
At Rollout Technologies, we offer top-notch cross-platform mobile app development for Android and iOS that enhances your connectivity and user experience. We have some of the world's finest and most skilled mobile app developers who use the latest frameworks like Flutter and React Native to create a fast, secure, and compatible mobile application that aligns perfectly with your business needs and future goals.
Cross-platform apps generally require a single codebase to develop an app that is compatible with both Android and iOS, which brings down the development cost significantly and has a faster time to market as well. Our developers understand this huge benefit for your business and use popular single codebase development platforms like Flutter and React Native to get your perfect app developed without making you put all your eggs in one basket.
With more than 12 years of working experience in the industry, we offer expert-level consultation and design unique and minimal design for your perfect mobile application.
Sub Services We Offer
By offering you our best cross-platform mobile app development services, our goal is to cover every area of your app development project and ensure you an end-to-end, seamless, and hassle-free completion.
App Development Consultancy
Prototyping and Wireframing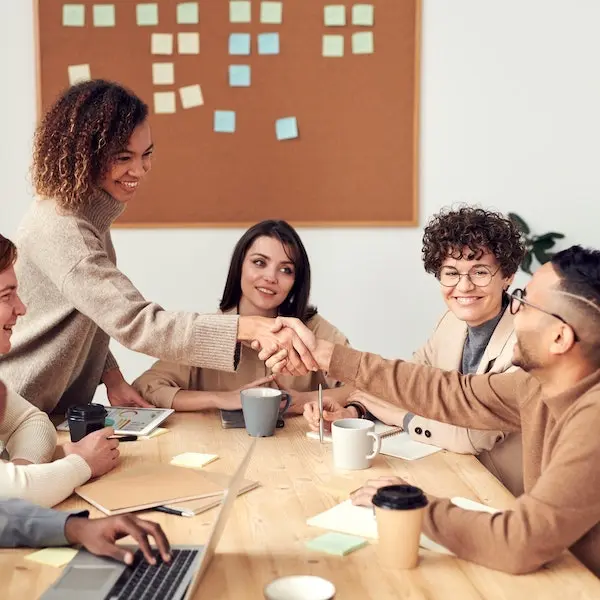 We, at Rollout Technologies, try to keep our cross platform mobile app development services as simple and straightforward as possible for the clients. To ensure that, we follow a systematic step-by-step process to make sure you close the deal with zero issues.
Client Needs Assessment and Analysis
The process involves assessing our client's needs and requirements along with their future scope.
We get a clear idea about what the client wants with the cross-platform mobile application and then conduct a market competitor analysis to understand the flaws to identify possible opportunities for the app.
The client shares their performance requirements, security priorities, design preferences, compatibility expectations, and other important things regarding the app development project.
Wireframing Solution Design
Our expert designers analyze your business requirements and then lay out a comprehensive solution design that aligns perfectly with your business needs.
Designing a minimal wireframe or mock design that conveys the basic structure, navigation, and processing of the app remains our priority. Our goal is to create a conceptual design and user flow for the app keeping user experience (UX) and user interface (UI) design in mind.
Once we are ready with the solution design, we collaborate with the client to gather necessary feedback and address further points. By taking crucial factors such as your business requirements, users' persona, and project scope in consideration, we design a perfectly aligned design for your app that your users will love.
App Development
After getting approval for the wireframe design, we start the actual mobile app development process. Our expert developers use the latest tools and programming languages like Flutter, dart, BloC, TypeScript, Redux and React Native to craft a well-functioning mobile application for your business that fully aligns with the approved design, wireframe, and technical specification.
We split the app development process into smaller checkpoints to ensure a flawless result. Our team implements key features, APIs, and other integrations to ensure seamless and optimal performance of the mobile application.
Quality Assurance and Testing
Once the mobile app development step is completed, we perform comprehensive testing of the application for performance, functionality, features, and compatibility on different devices and operating systems to ensure a positive completion of the project. Compatibility and optimal performance on multiple platforms remains our top priority.
If found any bugs, issues, or performance bottlenecks, our team addresses them effectively to ensure you get a high-performing and stable app.
Deployment and App Store Submission
As soon as both parties, we and the client, are confident about the application developed, our team prepares the app for deployment by creating necessary certificates, provisioning profiles, and app-store assets.
We strictly follow the guidelines of the respective app stores (Google Play Store and App Store) to ensure the product meets complete compliance and timely approval.
App Launch and Post-launch Support
Finally, the team plans and executes the app launch to the respective app store by coordinating with the client and agreeing on marketing strategies and promotional activities.
Once that's done, our team regularly monitors user feedback, app performance, and analytics to get a clear idea about the app performance and identifies areas for improvements. Based on that, a future update is planned.
Our team constantly provides user support, bug fixes, and threat detection to ensure app functionality and compatibility with different platforms and devices.
App Maintenance and Optimization
We kind of boast our after-sales services. Once the application is successfully launched, we offer you regular monitoring and maintenance of the product and address any bug, issue, or security vulnerability with it.
We always stay updated with the industry's latest trends and technologies and suggest relevant upgrades and improvements to the client.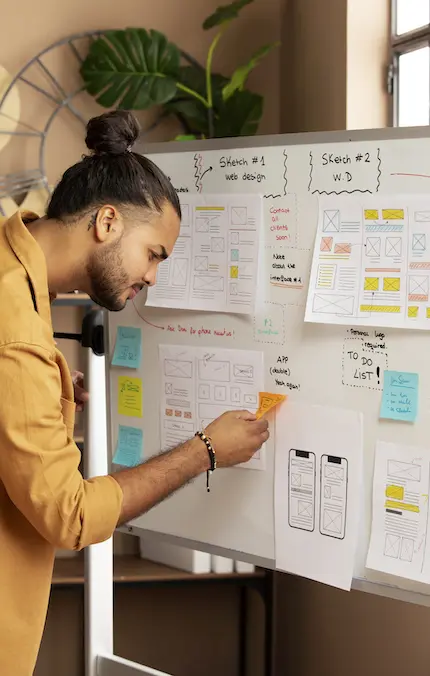 Technologies we use
Why Us?
Rollout Technologies is a 4+ years trusted and reputed IT company based in Edmonton, Canada providing top-notch cross-platform mobile app development services. We have served some of the top businesses in the industry and have been able to gain tremendous trust and respect from our clients over the past few years with our efforts.
With a proven track record of designing and developing some of the best mobile application solutions in multiple industries, we ensure that our clients are confident when they choose us. By offering you specially tailored services to fit the dedicated requirements of your business, we make sure you connect and engage with your audience in a more seamless and hassle-free way.
We, at Rollout Technologies, have a working experience of over 12 years and we are confident in designing and developing a high-performing, feature-rich, and compatible mobile application for your business. Being a reputed and leading mobile app development company, we leave no room for mistakes and errors, ensuring complete monitoring and maintenance of your mobile application.
By taking crucial factors like compatibility, efficiency, design, performance, and security into consideration, our goal is to come up with a cost-effective solution that fulfills your project requirements.
We are already among the top mobile app development service providers in Canada so you can be assured when it comes to credibility. We are real!
Empowering business with tailored cutting edge tech solutions and unwavering expertise.
Consistent User Interface (UI)
Rapid Prototyping and Iterations
Seamless Integration with Device Features
Quick Development Processes
Our processes are simple and clean, and so are our developed apps. Let us take up the duty!
Reach Us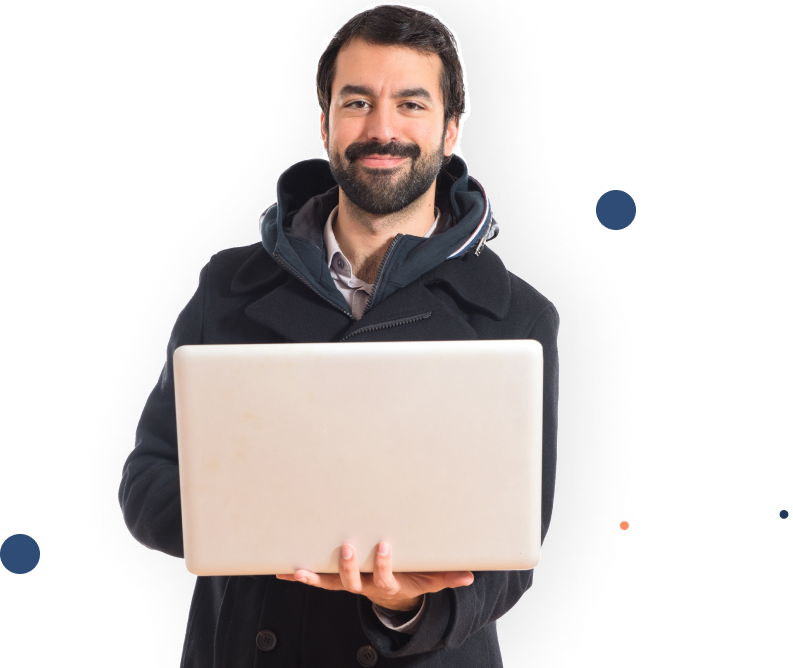 Discover More
FAQs
Still have questions? Learn more about our services and experience through the questions of people like you.
Cross-platform mobile app development means creating a mobile app that is compatible with multiple operating systems such as Android and iOS at the same time. These apps are created using frameworks like Flutter and React Native and are more cost-efficient and easier to develop.
Our expert developers use well-known frameworks like Flutter and React Native for developing high-quality, robust, and feature-rich cross-platform mobile apps.
Yes, we can. By utilizing platform-specific codes and UI/UX designs when needed, we create mobile apps that perform similarly across multiple devices and platforms.
Yes, they can. With advancements in cross-platform frameworks, mobile apps can actually achieve a similar level of performance, user experience, and design as native apps.
Yes, we kind of boast that. We offer up-to-the-mark post-launch services and ensure complete maintenance of your mobile app by addressing bugs, issues, and other threats.
Indeed, we can. We offer app conversion services where we leverage code reusability and platform adaptability and help you transition a native application to a cross-platform one without altering its core features and user experience.
The time taken to develop a cross-platform app varies significantly on the basis of the complexity of the app. Simple apps are developed within weeks while more complex apps take months. Contact us for free quote!
Cross-platform mobile app development projects cost differently on the basis of product complexity and feature requirements.
You can get a FREE QUOTE for your app development project from us right now. Contact us!
Industries We Serve
Manufacturing and Industrial
Non-profit and Social Services
Transportation and Logistics
"Rollout Technologies have a very robust process for clients objectives, business goals for a satisfactory solution. The level of skillsets, expertise, technical proficiencies are excellent. The representatives are professional in communication, educating the clients. Some of my requirements were very difficult but Rollout took the time to do the research and come up with a plan for execution. I would highly recommend their services, pricing and after sales support."

"Very professional and responsive. Mr. Anish was always available for any questions we had. Highly recommend their services."

"Rollout Technologies have been working with Gateway for a few years. Their entire staff is extremely knowledgeable and has always been eager to assist us. I have been extremely impressed with their IT knowledge and the timely fashion in which they address the problem(s) at hand. I HIGHLY RECOMMEND Rollout Technologies, they are amicable and easy to work with."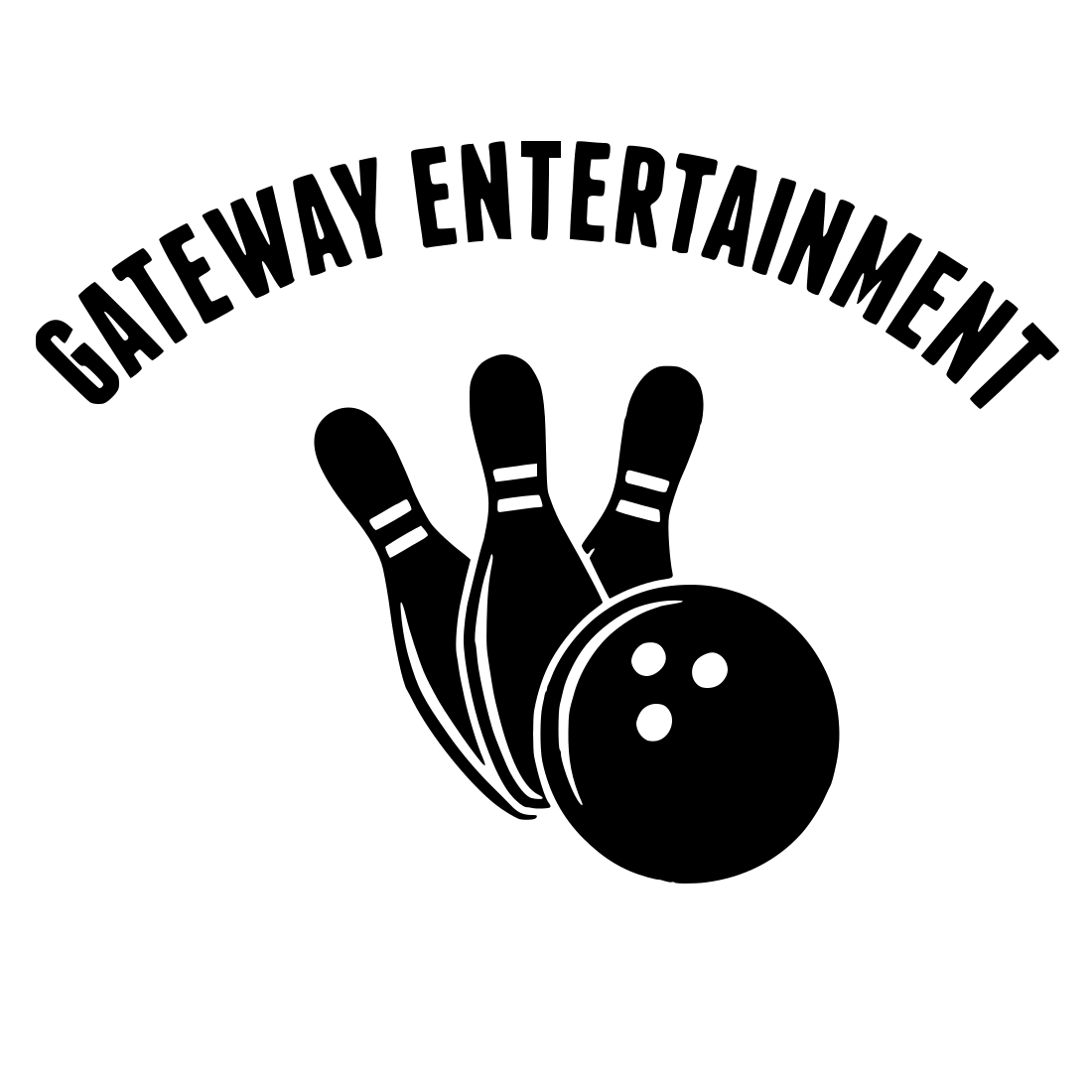 "Excellent service, good communication, and detailed knowledge about the product. Thank you."

Get in touch today!
Let us help you scale your business.