Boardroom Setup
Get unique and creative ideas for your business with the most productivity with our up-to-the-mark boardroom setup and solutions in Edmonton, Canada. Leverage our top-notch and cost-effective conference room setup services and get a creatively designed productive board room ready for your business.
Customized Boardroom Solutions
State-of-the-art Audiovisual Systems
Professional Installation and Setup
Collaboration Tools and Software
Bad Boardroom Setup Means Bad Meetings
With higher and clear dependency on video conferences and meetings, if you do not have a well-designed boardroom setup, you are already much behind in the competition.
01
Only 40% of meeting
rooms are occupied during a meeting
02
83% of corporate real estate
executives rank boardroom space utilization as the key metric for making workplace decisions
03
68% of people complain
about poor boardroom set up in their offices
Get The Best Out Of Your Brainstorming Sessions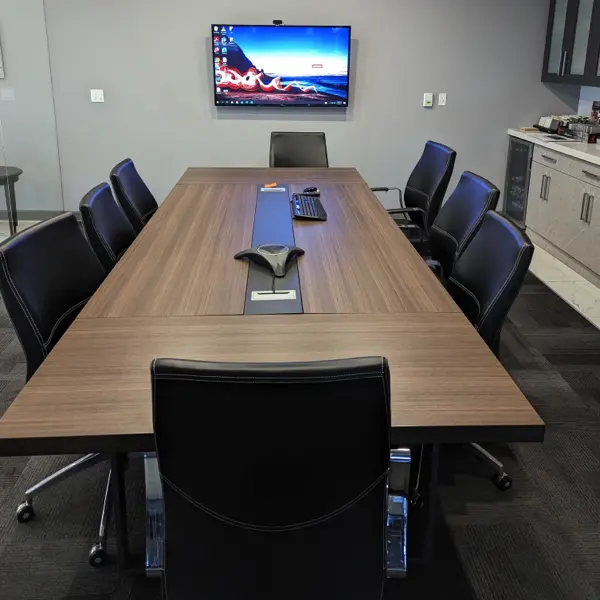 A conference room, aka board room, meeting room, and Zoom meeting room, is the place in your office where you close the most number of clients and brainstorm the best ideas for your business. It's also the place where all the online interactions happen -whether it is a client meeting or a quick checkup on your team at different locations. In order to perform all these tasks seamlessly, the need for the latest and well-designed conference room setup becomes obvious.
We, at Rollout Technologies, help you get just that in Edmonton, Canada. We provide up-to-the-mark boardroom setup services and strategically design your conference room setup to meet all your modern requirements. With our conference room solutions, you get all the hardware and software requirements fulfilled to get the best out of your Zoom meeting room setup.
Rollout Technologies has been able to gain tremendous trust from its client and has been able to remain one of the top-ranked IT companies in Edmonton, Canada. We have been in the business for over 12 years now and our experts know exactly what your business needs. Along with providing you with the best conference room solutions, we offer you 24×7 customer support every day of the year to make sure there are no potholes on your way to success.
Services We Offer
With our boardroom setup services, we take care of everything – from equipment installations and regular maintenance to network and connectivity of your meeting room setup.
Installation & Maintenance
Hardware & Software Management
Video Conferencing Support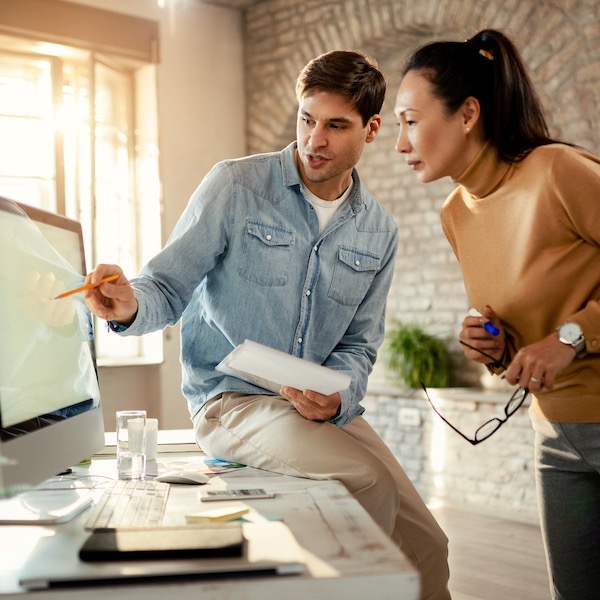 We, at Rollout Technologies, try to keep things as clear as possible and follow a systematic approach to complete your smart boardroom setup process.
Client needs assessment
The very first step is obviously to collect all required data from the client, you in this case, to understand the current issues and gaps.
Usually, it is a 1-on-1 meeting where you, as a business, need to tell us your desired features, capacity, performance expectations, and budget for the smart boardroom.
During the meeting, you are also allowed to share your specific preferences for equipment, collaboration tools, and room layout, if you have any. We'll consider that too.
Solution Design
Once you provide us with all the required information, our design team starts right away and creates multiple design options that fit your specific needs and requirements and budget.
This design also includes the expected number of audiovisual components such as projectors, mics, cameras, and screens for meeting your conference room requirements. After that, the tech team also identifies which collaboration tools and software are best suited to your requirements and then includes them in the design.
Then the network management team shares its inputs on how we can improve the network connectivity and security within your conference room setup.
Proposal and Agreement
Once our team is ready with the final design, we present it to you along with a proposal outlining the recommended meeting room setup solutions.
The proposal includes a detailed breakdown of all the required hardware and software systems, services, and maintenance and support. We try to communicate the associated costs as clearly as possible to ensure that you have zero doubts when you are ready to leverage our services.
After presenting the proposal to the client, we ask for related concerns and doubts and try to clear them along the way to make sure we are on the same page.
Equipment Procurement
Once you have approved our proposal, we start sourcing and procuring all the listed equipment, software licenses, and accessories for your conference room setup.
Installation and Setup
As soon as we get the required equipment and accessories with their licenses, we let the client know and schedule a stable time for the installation process.
At the scheduled time, we start their installation process in your conference room. The tech team tests each and every piece of equipment and ensures proper functionality, audio, and video quality, camera angles, and compatibility with different devices.
After that, the team configures software applications and user access rights as agreed.
In the end, we conduct a thorough review of the whole boardroom setup to make sure everything is in place.
Demo and Documentation
Once we have configured the setup for your conference Zoom meeting room, we ask your staff if they want demo sessions on how to use the tools and software effectively. If they do, our tech team tries to guide them in a simple manner.
In the meantime, we document all configurations, settings, and contact information included in the conference room setup for future reference and troubleshooting purposes.
Support and Maintenance
Our services do not end as soon as we configure your conference room with the required equipment and software. At Rollout Technologies, the goal is to serve for a long time. For that, we try to keep well-maintained and responsive after-sales services.
After we successfully set up your smart boardroom, our team starts monitoring the performance and utilization of the conference room setup to ensure it stays in optimal condition.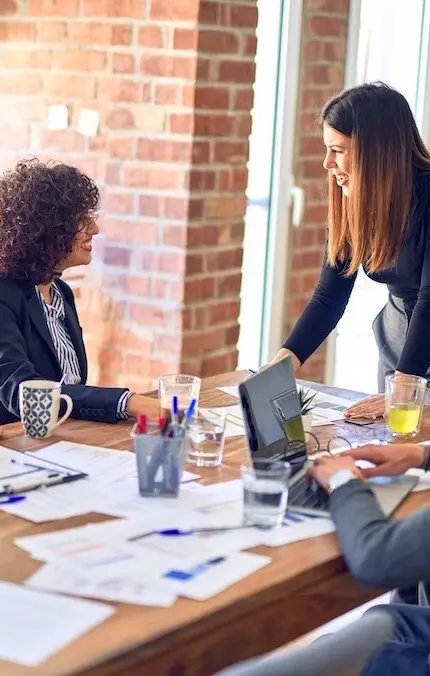 Technologies we use

Why Us?
We, at Rollout Technologies, are a 4+ years old experienced, and trusted company providing top-notch IT services to small and mid-sized businesses in Edmonton, Canada. With a combined team experience of more than 12 years, we are amongst the top-ranked companies in Edmonton.
We have a proven track record of providing top-notch services to some of the biggest businesses in Edmonton. With customized boardroom solutions specifically tailored to fit your needs, we make sure you, as a business, get exactly what your business needs the most.
With state-of-the-art audiovisual (AV) systems, we ensure that you get high-quality audio and video conferencing during your meetings and sessions. Latest projectors, the best quality mics, large lensed cameras, and large display screens, we take care of all.
We take specific care of your budget while getting the best quality equipment and tools for your conference room setup. We are here to do business but not at the cost of compromising quality. Our solutions are cost effective and cater to all types of businesses in Edmonton. If you think our services would be expensive, give us a try!
Empowering business with tailored cutting edge tech solutions and unwavering expertise.
Customized boardroom solutions
State-of-the-art audiovisual (AV) systems
Professional installation and setup
Collaboration tools and software for data sharing
Discover More
FAQs
Still have questions? Learn more about our services and experience through the questions of people like you.
A smart boardroom is a place in your business premise where you conduct video conferences, client meetings, and team sessions with the help of the internet and technology.
Tech-enabled meeting spaces, aka smart boardrooms, are dedicated spaces in an office that integrate high-tech hardware and software tools to create a highly-productive meeting space for offline and online attendees.
Follow these steps to improve the productivity of your conference room.
Use a centralized booking system
Design a well-planned room layout for the boardroom
Bring in the latest and high-tech tools
Guide your office staff on utilizing the conference room more effectively
Set defined rules for everyone
Keep the following things in mind while setting up the camera in a conference room.
Both the display and the camera should be close to your eye level. For seated participants, it can be a bit above.
When mounting the camera above a single display, the bottom of the display should be as close to the surface height of the table as possible.
Industries We Serve
Manufacturing and Industrial
Non-profit and Social Services
Transportation and Logistics
"Rollout Technologies have a very robust process for clients objectives, business goals for a satisfactory solution. The level of skillsets, expertise, technical proficiencies are excellent. The representatives are professional in communication, educating the clients. Some of my requirements were very difficult but Rollout took the time to do the research and come up with a plan for execution. I would highly recommend their services, pricing and after sales support."

"Very professional and responsive. Mr. Anish was always available for any questions we had. Highly recommend their services."

"Rollout Technologies have been working with Gateway for a few years. Their entire staff is extremely knowledgeable and has always been eager to assist us. I have been extremely impressed with their IT knowledge and the timely fashion in which they address the problem(s) at hand. I HIGHLY RECOMMEND Rollout Technologies, they are amicable and easy to work with."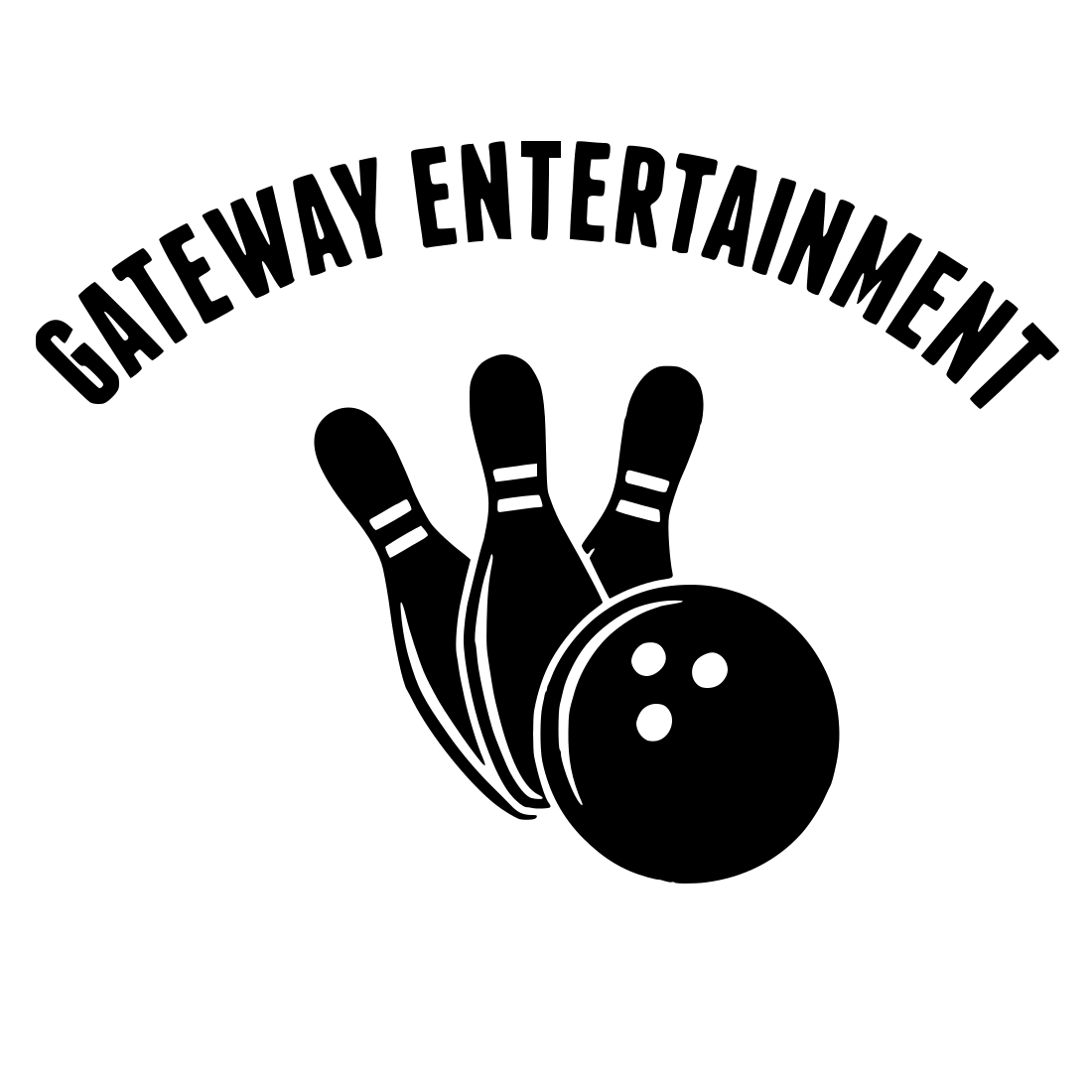 "Excellent service, good communication, and detailed knowledge about the product. Thank you."

Get in touch today!
Let us help you scale your business.