Digital Signage Installation
We offer efficient evaluation and strategic display placement using advanced technology, ensuring optimal visibility and impact for your digital signage. Our seamless installation process guarantees convenient and efficient deployment, while our comprehensive technical support and staff training ensure a smooth integration of advanced visual communication technology. Elevate your brand and engage customers with our expert solutions.
Expertise in Installation
On-Site Technical Support
No Immersive Visuals, No Brand Impact, No Sales
01
63% of people report
that digital signage catches their attention.
02
You're leaving 33% of increased
sales of promoted products by lot leveraging Digital signage correctly.
03
Businesses are missing out on a 30%
boost in customer engagement due to the underutilization of digital signage infrastructure,
04
without use of Digital
Signage leaving limited marketing effectiveness
Elevate Your Presence with Expert Digital Signage Installation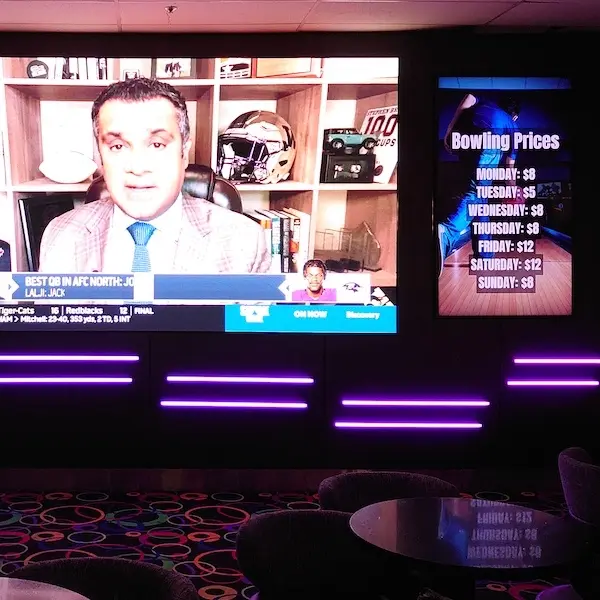 Experience excellence and peace of mind with Rollout Technologies, Edmonton's premier digital signage installation company. Our commitment to delivering superior results and streamlined efficiency ensures your brand's impact soars to new heights.
Expect a journey of seamless digital signage installation service from start to finish with Rollout Technologies. Our skilled technicians meticulously assess your visual communication needs, crafting a tailored solution that maximizes brand visibility and clarity.
Stay at the forefront with Roll Out Technologies as we keep pace with industry advancements, offering cutting-edge solutions that redefine visual communication.
Comprehensive technical support is at your fingertips, with our dedicated team readily available to address any equipment-related concerns and provide prompt troubleshooting assistance.
We are with you every step of the way, ensuring your confidence in the functioning of your digital signage setup. Rollout Technologies goes above and beyond, empowering you to maximize your investment.
With locations spanning Sherwood Park, Beaumont, Nisku, Leduc, Devon, Acheson, Spruce Grove, Stony Plain, St. Albert, and Fort Saskatchewan, we stand ready to serve you, delivering exceptional results that captivate and resonate.
Services We Offer
Digital Signage Consultation
Cloud-Based Digital Signage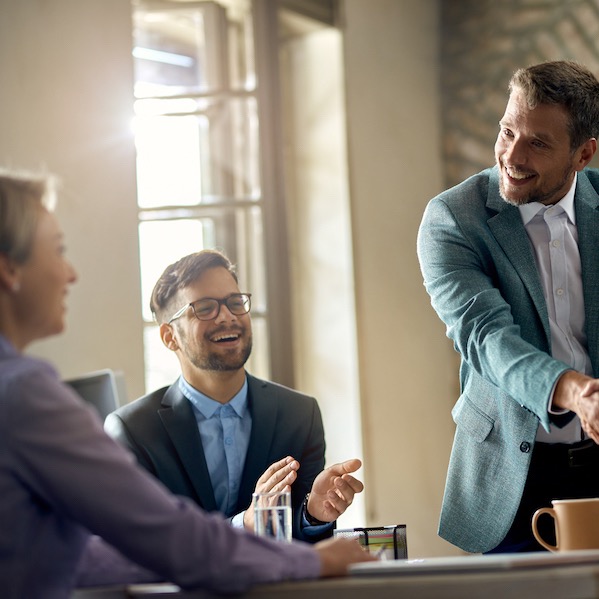 Comprehensive Site Survey and Assessment
Conduct a meticulous site survey to evaluate the installation environment thoroughly. We assess available space, lighting conditions, electrical requirements, network connectivity, and potential constraints that may impact the installation process.
Client-Centric Initial Consultation
Conduct an in-depth initial consultation with the client to understand their exclusive needs, objectives, and budget for their digital signage installation. We gather essential information about their business, existing infrastructure, target audience, and desired content strategy.
Tailored Solution Proposal
We develop a comprehensive solution proposal customized to the client's specific requirements based on the gathered insights and site assessment. This proposal includes hardware recommendations, a well-defined installation timeline, software options, and transparent cost estimates.
Hassle-Free Hardware Procurement
We procure the necessary digital signage setup components upon the client's approval of the solution proposal. We focus on selecting hardware that aligns with the client's goals, offering superior functionality and quality.
Seamless Installation and Setup
We coordinate with the client to schedule a convenient installation time to minimize disruptions to their daily operations. Our skilled technicians expertly install digital signage infrastructure, ensuring proper positioning, alignment, and meticulous cable management.
Customized Software Configuration
Our team handles digital signage software configuration according to the client's specific requirements. We set up network connectivity, integrate with existing systems (if applicable), and tailor settings such as content scheduling, playlists, and display layouts.
Rigorous Testing and Quality Assurance
We thoroughly test the entire digital signage system to ensure flawless functionality. This includes testing content playback, connectivity, interactivity (if applicable), and all additional features. Any identified issues are addressed promptly.
Comprehensive Training and Handover
We provide extensive training to the client's staff on effectively managing and updating the digital signage system. Covering content management, scheduling, software usage, and basic troubleshooting, we ensure a seamless handover of all necessary documentation, including user manuals and support contacts.
Ongoing Support and Maintenance
Our commitment extends beyond installation, as we offer continuous support and maintenance services. This includes remote monitoring, prompt troubleshooting, software updates, and hardware maintenance. We aim to ensure the long-term smooth operation of the digital signage installation, providing our clients with peace of mind.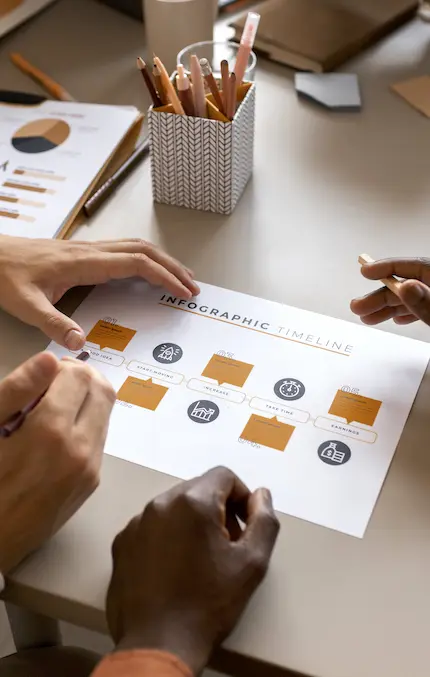 Technologies we use
Why Us?
Rollout Technologies proudly ranks as one of the best digital signage installation companies. We believe in building enduring connections with our clients, embarking on a remarkable journey of exceptional service and unwavering quality. Our clients' unwavering trust in us is our driving force, propelling us to explore new horizons. Their heartfelt recommendations resonate throughout the community, making us the trusted pioneers of digital signage installation, endorsed by friends, relatives, colleagues, and business partners.
With each installation, a symphony of satisfaction resounds, as we know our clients' visual communication is elevated. We are masters of our craft, weaving magic with digital displays and creating captivating visual experiences across St. Albert, Sherwood Park, Leduc, Fort Saskatchewan, Spruce Grove, and beyond.
Witnesses our triumphant expertise as we transform spaces with impactful digital signage installations in Edmonton at justified costs. Our mission is to safeguard businesses locally and globally.
But there's more! Rollout Technologies goes beyond expectations, offering various supplementary services to enhance your digital signage experience. From advanced video analytics and remote monitoring solutions to tailored maintenance plans and system upgrades, we ensure your visual communication remains at the forefront of technology.
Our expert team stays informed with the current industry trends and innovations, providing cutting-edge solutions that evolve with your needs. Discover the Rollout advantage and elevate your visual impact to new heights.
Open the door to trust and innovation with Rollout Technologies. Step into a world where captivating visuals and peace of mind converge. Embrace a life where excellence is the norm and your brand leaves an unforgettable mark.
Empowering business with tailored cutting edge tech solutions and unwavering expertise.
Content Updates and Remote Management
Expertise in Installation
Placement and Mounting Expertise
Wiring and Cable Management
On-Site Technical Support
Compliance and Safety Standards
Seize the Power of Visual Communication. Elevate your brand impact and sale today with Rollout Technologies!
Reach Us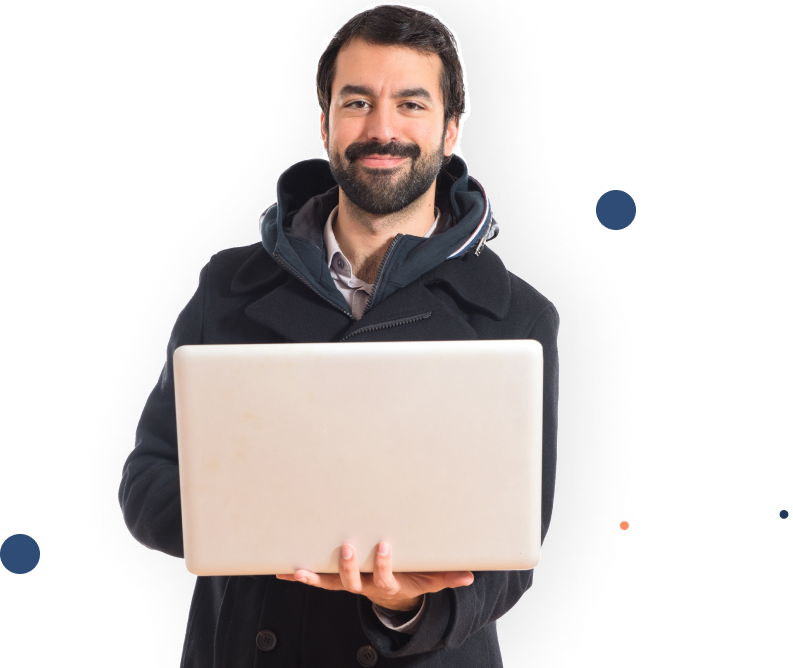 Discover More
FAQs
Still have questions? Learn more about our services and experience through the questions of people like you.
Digital signage setup offers many benefits, from boosting brand visibility and engaging customers with dynamic content to driving sales.
Yes! We take pride in customizing each installation to align perfectly with your business needs and branding. We ensure a personalized and impactful visual communication solution.
The general digital signage installation process duration varies depending on the complexity of the project. Typically, we strive to complete the installation swiftly, with timelines ranging from a few days to a few weeks.
We provide complete ongoing support to ensure your digital signage system runs smoothly. This includes remote monitoring, proactive troubleshooting, and regular maintenance, allowing you to stay at the forefront of visual communication confidently.
Yes. With our user-friendly cloud-based digital signage installation, you can easily manage and update content across multiple locations on your own at your convenience. Our intuitive interface empowers you to keep your messaging fresh and relevant.
Yes, we design our digital signage installations with scalability in mind. Whether you plan to expand your display network or add more features in the future, our flexible solutions can accommodate your business's growth and evolving needs smartly.
Of course! Suppose you opt for our cloud-based digital signage configuration. In that case, we offer expert content creation services tailored to your brand and objectives. This enables you to deliver compelling and relevant messages to your audience.
Industries We Serve
Manufacturing and Industrial
Non-profit and Social Services
Transportation and Logistics
"Rollout Technologies have a very robust process for clients objectives, business goals for a satisfactory solution. The level of skillsets, expertise, technical proficiencies are excellent. The representatives are professional in communication, educating the clients. Some of my requirements were very difficult but Rollout took the time to do the research and come up with a plan for execution. I would highly recommend their services, pricing and after sales support."

"Very professional and responsive. Mr. Anish was always available for any questions we had. Highly recommend their services."

"Rollout Technologies have been working with Gateway for a few years. Their entire staff is extremely knowledgeable and has always been eager to assist us. I have been extremely impressed with their IT knowledge and the timely fashion in which they address the problem(s) at hand. I HIGHLY RECOMMEND Rollout Technologies, they are amicable and easy to work with."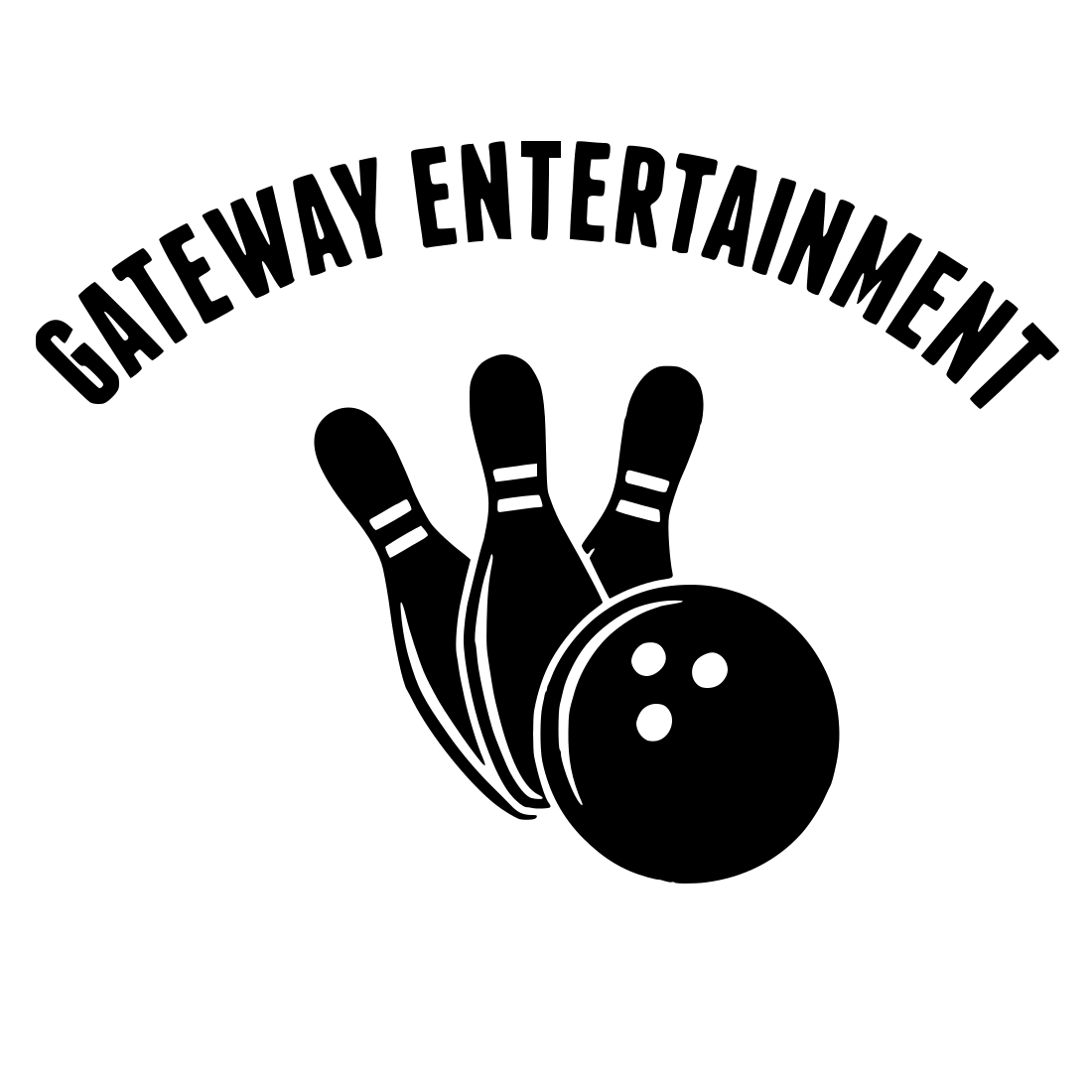 "Excellent service, good communication, and detailed knowledge about the product. Thank you."

Get in touch today!
Let us help you scale your business.