Web Design and Development service
We specializes in conducting sophisticated assessments and strategic positioning of online elements, utilizing cutting-edge technology to maximize visibility and influence. We ensure a smooth implementation process for web design and development solutions, providing convenience and effectiveness.
Lost Opportunities: The Crushing Effects of Ignoring Your Online Presence
Poorly performing website can spell disaster for a business, leading to missed opportunities, dwindling traffic, and decreased revenue.
01
53% of mobile site visitors
will leave a page if it takes longer than 3 seconds to load.
02
48% of people cited
website's design as the number one factor in deciding the credibility of a business.
03
Around 88% of online consumers
are less likely to return to a site after a bad user experience.
04
38% of people
will stop engaging with a website if the content or layout is unattractive.
Accelerate Conversions, Elevate User Experience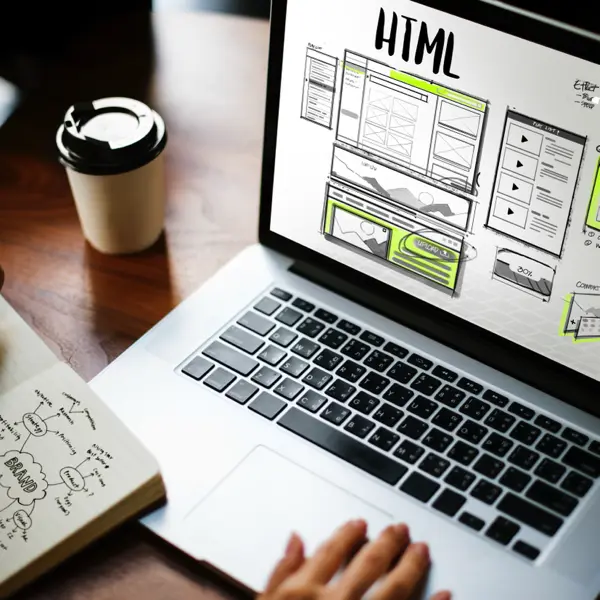 Welcome to Rollout Technologies, your premier website design agency for excellence and peace of mind in web design and development. We are passionate about empowering businesses like yours to thrive digitally. Our commitment to delivering superior results and streamlined efficiency ensures your online presence soars to new heights.
From the initial consultation to the final implementation, we take the time to understand your business needs, target audience, and industry-specific requirements. With this valuable insight, we craft a tailored web solution that showcases your brand distinctively and maximizes your online visibility to attract and retain potential customers.
Whether you are a startup, a growing enterprise, or an established brand, our skilled team is dedicated to crafting bespoke web solutions that align perfectly with your unique vision and goals.
Our team of web design and development experts are dedicated to creating eye-catching visuals and crafting seamless user experiences that leave a lasting impact on your visitors. By leveraging cutting-edge technology and industry best practices, we ensure your website attracts attention and converts visitors into loyal customers.
Now that you've recognized the importance of a professional web design and development, it's time to make a decisive move towards elevating your online presence. We value your unique vision and goals, and our skilled team is eager to collaborate closely with you.
Partner with Rollout Technologies today and unlock the true potential of your online business.
What do we do
With our innovative solutions, you can rest assured that your brand will stand out from the competition and leave a positive impression on your target audience.
Rapid Website Development
Website Security & Compliance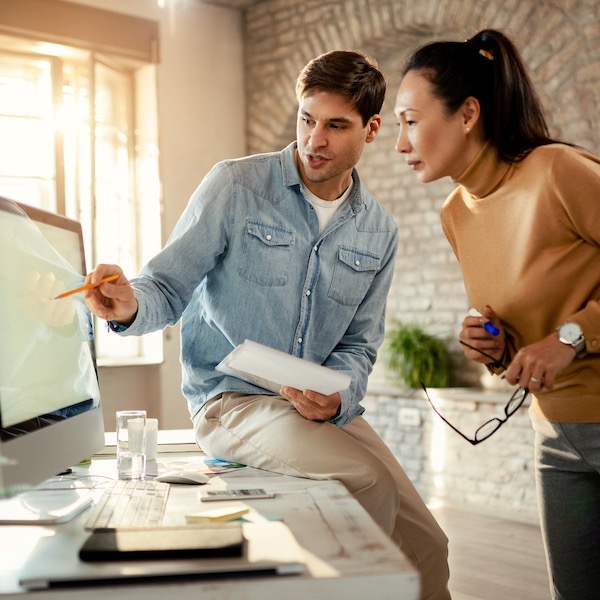 Our offerings by Industry
Corporate Websites
These websites serve as digital storefronts for businesses, establishing a solid online presence and showcasing their products, services, and company information. Businesses can effectively communicate their value proposition, build credibility, and engage potential clients with strategically placed contact forms, about us sections, portfolios, and testimonials. A well-designed corporate website reflects the brand's identity and core values, leaving a lasting impression on visitors and fostering trust in the company's offerings.
E-Commerce Websites
These website customization services are tailored for businesses seeking to sell products or services online, e-commerce websites have essential features to ensure smooth transactions and customer satisfaction. Comprehensive product catalogues, intuitive shopping carts, secure payment gateways, and efficient order management systems streamline the buying process. User-friendly navigation and clear product descriptions enhance the shopping experience, encouraging repeat purchases and fostering customer loyalty.
Portfolio Websites
Ideal for creative professionals, such as freelancers, artists, photographers, and designers, portfolio websites serve as a visually compelling showcase of their work and skills. Stunning visuals and well-curated galleries highlight previous projects, while client testimonials offer social proof of their expertise. With easily accessible contact information, potential clients can connect with these professionals for new opportunities and collaborations.
Blogging Websites
For individuals or businesses with valuable insights and expertise to share, blogging websites provide an avenue to reach a broader audience. Regularly updated content on diverse topics, organized with categories, tags, and social sharing options, allows for effective communication and fosters a community of engaged readers. By consistently providing valuable content, bloggers can position themselves as thought leaders in their respective industries.
Nonprofit/Charity Websites
These websites are pivotal in raising awareness and supporting noble causes. With our website customization services, compelling storytelling, visually appealing content, and seamless donation mechanisms, nonprofit and charity websites inspire visitors to contribute to the organization's mission. By highlighting initiatives, events, and volunteer opportunities, these websites encourage community engagement and foster a sense of purpose among supporters.
Educational Websites
Catering to educational institutions, online courses, and e-learning platforms, educational websites offer a wealth of information and resources to facilitate seamless learning experiences. Prospective students can access course details, enrolment options, and program outlines, while interactive learning materials and quizzes enhance engagement and knowledge retention. A well-designed educational website fosters a positive learning environment and promotes continuous growth.
News/Media Websites
As primary sources of information, news organizations, magazines, and online publications rely on dynamic websites to deliver timely news articles and engaging multimedia content. Intuitive navigation ensures readers can access the latest updates easily, while interactive features encourage user participation and feedback. News/media websites cater to diverse reader interests and preferences with a visually appealing layout and efficient content categorization.
Community Forums/Social Networking Websites
Designed to connect like-minded individuals, community forums and websites foster meaningful interactions and knowledge sharing. These platforms facilitate discussions, debates, and the exchange of ideas, building a vibrant community with shared interests. With mobile-ready web design and development, user-friendly interfaces and robust moderation, these websites create safe spaces for authentic engagement and community-building.
Booking/Reservation Websites
Essential for businesses in the hospitality and service industries, booking/reservation websites offer seamless appointment and ticket booking processes. Visitors can easily reserve tables, appointments, tickets, or services online, streamlining the customer journey and enhancing convenience. With real-time availability updates and secure payment gateways, these websites instill customer confidence and encourage repeat bookings.
Membership Websites
Exclusivity is at the core of membership websites, where registered members gain access to premium content, resources, or services. Sophisticated login and authentication systems ensure secure access, while personalized member profiles enhance the user experience. Subscription management features allow administrators to offer various membership tiers and maintain a loyal community of members who enjoy valuable benefits and continuous support.
Discovery Phase
During the discovery phase, we focus on understanding our client's unique vision and objectives for their website. We consult extensively to gather their requirements and learn about their business goals, target audience, and desired functionalities. This crucial step allows us to align our efforts with the client's aspirations, ensuring a tailor-made solution that perfectly caters to their needs.
Moreover, we conduct thorough competitor analysis to gain valuable insights into the market landscape. By examining the strengths and weaknesses of competitors, we identify opportunities for differentiation and improvement. Simultaneously, for small business web design and development, we explore industry best practices and trends, drawing inspiration to infuse creativity and innovation into the project.
Planning and strategy phase
The planning and strategy phase is a meticulous process that defines the website's blueprint, ensuring a seamless user experience. We strategically map the website's structure, navigation, and information architecture, prioritizing user-centric design to resonate with the target audience effortlessly.
Collaborating closely with clients, we develop a content strategy that aligns with their brand voice, objectives, and message, optimizing information organization for maximum impact and audience engagement. Additionally, we carefully select the Content Management System (CMS) platform and identify necessary third-party integrations to enhance website functionality and user experience.
This comprehensive and thoughtful planning sets the course for a successful web development journey, ensuring every aspect aligns with our client's vision and objectives. With a solid blueprint, we move forward confidently, laying the foundation for web design and development excellence.
Wireframing and Prototyping
In the wireframing and prototyping phase, we convert conceptual ideas into tangible representations of the website's design and functionality. Wireframes serve as the initial skeletal framework, defining the layout, structure, and content placement, including essential elements like the header, footer, navigation, and content sections.
Through wireframing, we ensure that the visual hierarchy and user interface align with the client's objectives and target audience's needs, laying a solid foundation for the website's development.
Taking wireframes a step further, interactive prototypes breathe life into the user experience. By developing interactive prototypes, we simulate user flow and interactions within the website, allowing us to visualize how users navigate and interact with different elements. These prototypes undergo thorough testing and refinement to create a seamless and engaging user journey, ensuring the final design meets both usability and aesthetic standards.
Visual design
The visual design phase is a harmonious convergence of creativity and functionality. Our talented designers meticulously craft the user interface (UI) elements, thoughtfully selecting colour schemes, typography, and visual assets that align with the client's brand identity and resonate with the target audience.
Clients witness a tangible representation of our vision through mockups and design compositions, ensuring the design captures their expectations. Seamlessly integrating branding elements throughout the website reinforces the client's unique identity, leaving a lasting impression on visitors and strengthening the brand message.
This stage of our web design and development process showcases the dedication and creativity of our design team, transforming conceptual ideas into a visually compelling reality. By infusing the website with aesthetic charm and appeal, we create an immersive user experience that captivates and engages visitors. In the visual design phase, ideas come to life, shaping the website into a powerful reflection of the client's vision and aspirations.
Front-end development
Front-end development is a pivotal stage that is critical in translating the approved design into a fully functional and interactive website. Our team of skilled front-end developers meticulously hand-codes the design using HTML and CSS, ensuring that every visual element is faithfully brought to life on the web. This process involves a keen eye for detail, ensuring that the website looks visually appealing and functions seamlessly.
Our web design and development solutions also prioritize responsive design techniques in this phase to guarantee optimal viewing across various devices. They meticulously craft the website's layout and content to adapt flawlessly to different screen sizes, whether users access it on a desktop, tablet, or smartphone. By implementing responsive design, we ensure visitors enjoy a consistent and engaging experience, regardless of their device.
Front-end development combines creativity with technical expertise, and our talented developers excel in striking the perfect balance between aesthetics and functionality. With a thorough understanding of user behavior and design principles, they create a web experience that captivates and delights visitors.
Back-end development
In the back-end development phase, our skilled developers lay the groundwork for the website's functionality and dynamic capabilities. They set up a user-friendly Content Management System (CMS) that empowers website administrators with effortless content updates and management, providing complete control over their digital presence.
Custom functionality is meticulously crafted to cater to our client's requirements, delivering a tailored and unique user experience. To ensure seamless data management and retrieval, our team implements database integration, enabling efficient storage and retrieval of information, resulting in a dynamic and personalized website experience for users.
Moreover, we optimize server-side scripting for smooth processing of user requests, ensuring efficient website operations. By integrating carefully selected third-party APIs and plugins, we further enhance the website's capabilities, introducing features and functionalities that enrich the overall user experience. Back-end development is the engine that powers the website's functionality, empowering our clients to manage their websites effectively while leaving a remarkable impression on visitors.
Testing and Quality Assurance (QA)
Testing and Quality Assurance (QA) is a critical and thorough phase of our web design and development solutions. Here we meticulously examine the website to ensure it delivers a flawless user experience. Our dedicated team conducts comprehensive tests to evaluate the website's functionality, compatibility, and responsiveness across various devices and platforms. Through rigorous cross-browser testing, we verify that the website performs consistently and flawlessly across different browsers, ensuring seamless access and navigation for all users.
Performance validation and optimization are prioritized to ensure the website operates efficiently. Our team scrutinizes the website's load speed and optimizes pages for fast loading times, enhancing user experience and encouraging engagement. Throughout the testing and QA phase, we leave no stone unturned, addressing any identified issues promptly and meticulously.
Our unwavering commitment to delivering a high-quality product drives us to fine-tune every aspect of the website until it meets our stringent standards. Testing and Quality Assurance become the ultimate checkpoint, ensuring the website is ready to impress and delight users, providing a seamless and enjoyable experience that leaves a positive and lasting impression of our client's brand.
Deployment and launch
During the deployment and launch phase, we embark on an exhilarating journey to unveil your digital masterpiece. With meticulous planning and unwavering commitment to perfection, we leave no room for hiccups, ensuring a smooth and seamless process from start to finish.
Configuring the hosting environment is a critical task, where our expert team ensures that your website performs optimally and remains secure, setting the stage for a robust online presence. Uploading the website files to the server with utmost care and precision makes it easily accessible to your audience, with seamless navigation that enhances user experience.
Setting up domain and DNS settings is paramount, and our strategic approach guarantees that visitors effortlessly find and engage with your digital space. As the grand launch approaches, we conduct final checks and comprehensive tests to meticulously scrutinize every aspect of the website.
From interactive elements to essential functionalities, our relentless quest for perfection ensures that your website stands out amidst the competitive digital landscape. Finally, with passion and confidence, we introduce your website to the world, knowing its captivating design and engaging features will leave a lasting impression on your target audience, solidifying your brand's excellence and vision in the online realm.
Post-launch support and maintenance
After the grand launch, our unwavering commitment to your website's success continues, marking the beginning of a fruitful partnership. We take immense pride in delivering unparalleled post-launch support and maintenance services, ensuring your website shines brightly in the ever-evolving digital landscape.
As a dedicated web design and development service provider, we are always available to ensure ongoing technical assistance, promptly resolving any issues and addressing bug fixes to keep your website running smoothly and efficiently.
Maintenance is a cornerstone of our approach, and our comprehensive services encompass regular software updates, security patches, and robust backups, safeguarding your website from potential threats and vulnerabilities. With our watchful eye on your website's performance and user behaviour analysis, we make data-driven decisions to optimize and enhance the user experience continually.
Our proactive strategy ensures your website remains ahead of the curve, delivering an exceptional online journey that fosters strong engagement and loyalty among visitors. As the guardian angels of your website, we empower your business to thrive in the digital realm, allowing you to focus on your core objectives. At the same time, we ensure your online presence stays secure, efficient, and future-proof.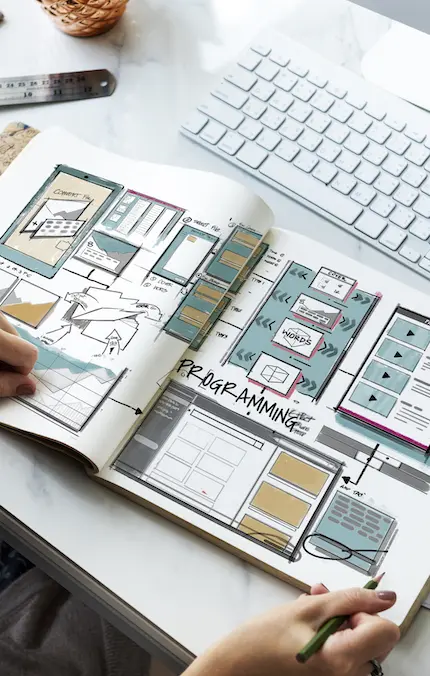 Technologies we use
Why Us?
Rollout Technologies takes great pride in being among the top-notch web design and development agencies. Our core belief revolves around building enduring relationships with our clients, embarking on a remarkable journey of unmatched service and unwavering quality.
The trust and confidence our clients place in us fuel our passion for exploring new horizons and surpassing expectations. Their heartfelt recommendations reverberate throughout the community, making us the go-to web design and development pioneers, endorsed by friends, family, colleagues, and business partners.
We orchestrate a symphony of satisfaction with each web design and development project, elevating our client's online presence to new heights. Our team of experts crafts captivating websites, leaving a lasting impression on visitors from various industries and sectors.
But our commitment doesn't end there. Rollout Technologies goes above and beyond, offering various supplementary services to enhance your online journey. From advanced analytics and monitoring solutions to tailored maintenance plans and continuous upgrades, we ensure your digital presence remains cutting-edge and in tune with emerging trends.
Our expert team stays at the forefront of the industry, providing dynamic solutions that evolve with your business needs. With us, you can rest assured that captivating websites and peace of mind are synonymous.
Trust in Rollout Technologies to be your gateway to innovation, where excellence is the norm and your brand leaves an indelible mark. Step into a world where endless possibilities and boundless growth await you.
Empowering business with tailored cutting edge tech solutions and unwavering expertise.
Transparent Communication
Mobile-Responsive Designs
Discover More
FAQs
Still have questions? Learn more about our services and experience through the questions of people like you.
Web design and development encompass creating and constructing websites from the ground up. This comprehensive process involves crafting visually appealing layouts, coding advanced functionality, and ensuring a smooth and intuitive user experience.
Absolutely! We provide an intuitive and user-friendly content management system (CMS) that empowers you to update and manage your website's content after launch easily.
Indeed! We prioritize responsive design to ensure your website looks and functions flawlessly across all devices, providing an optimal user experience.
We recommend redesigning a website every three to four years to keep it current and aligned with evolving trends and user expectations.
Certainly! We specialize in developing custom e-commerce solutions tailored to your business needs, providing customers with a seamless online shopping experience.
Our post-launch support includes technical assistance, regular maintenance, updates, and troubleshooting to ensure your website continues to perform at its best.
Absolutely! We provide expert guidance and assistance in domain registration and offer reliable hosting solutions customized to your website's requirements.
Yes, ensuring your website's security is our top priority. We implement robust security measures, such as SSL certificates and regular updates, to protect your online presence.
Definitely! Upon project completion and payment, you will have full rights to your website, granting you complete control and flexibility.
Absolutely! We can seamlessly integrate your website with a wide range of third-party applications and services, enhancing functionality and providing an enhanced user experience.
The timeframe for website development varies depending on the project's complexity, but we strive to deliver standard websites within 4-6 weeks.
Generally, a web design and development cost vary based on the unique requirements and features. We offer free customized quotes tailored to your specific needs and budget. For more information, please get in touch with us.
Industries We Serve
Manufacturing and Industrial
Non-profit and Social Services
Transportation and Logistics
"Rollout Technologies have a very robust process for clients objectives, business goals for a satisfactory solution. The level of skillsets, expertise, technical proficiencies are excellent. The representatives are professional in communication, educating the clients. Some of my requirements were very difficult but Rollout took the time to do the research and come up with a plan for execution. I would highly recommend their services, pricing and after sales support."

"Very professional and responsive. Mr. Anish was always available for any questions we had. Highly recommend their services."

"Rollout Technologies have been working with Gateway for a few years. Their entire staff is extremely knowledgeable and has always been eager to assist us. I have been extremely impressed with their IT knowledge and the timely fashion in which they address the problem(s) at hand. I HIGHLY RECOMMEND Rollout Technologies, they are amicable and easy to work with."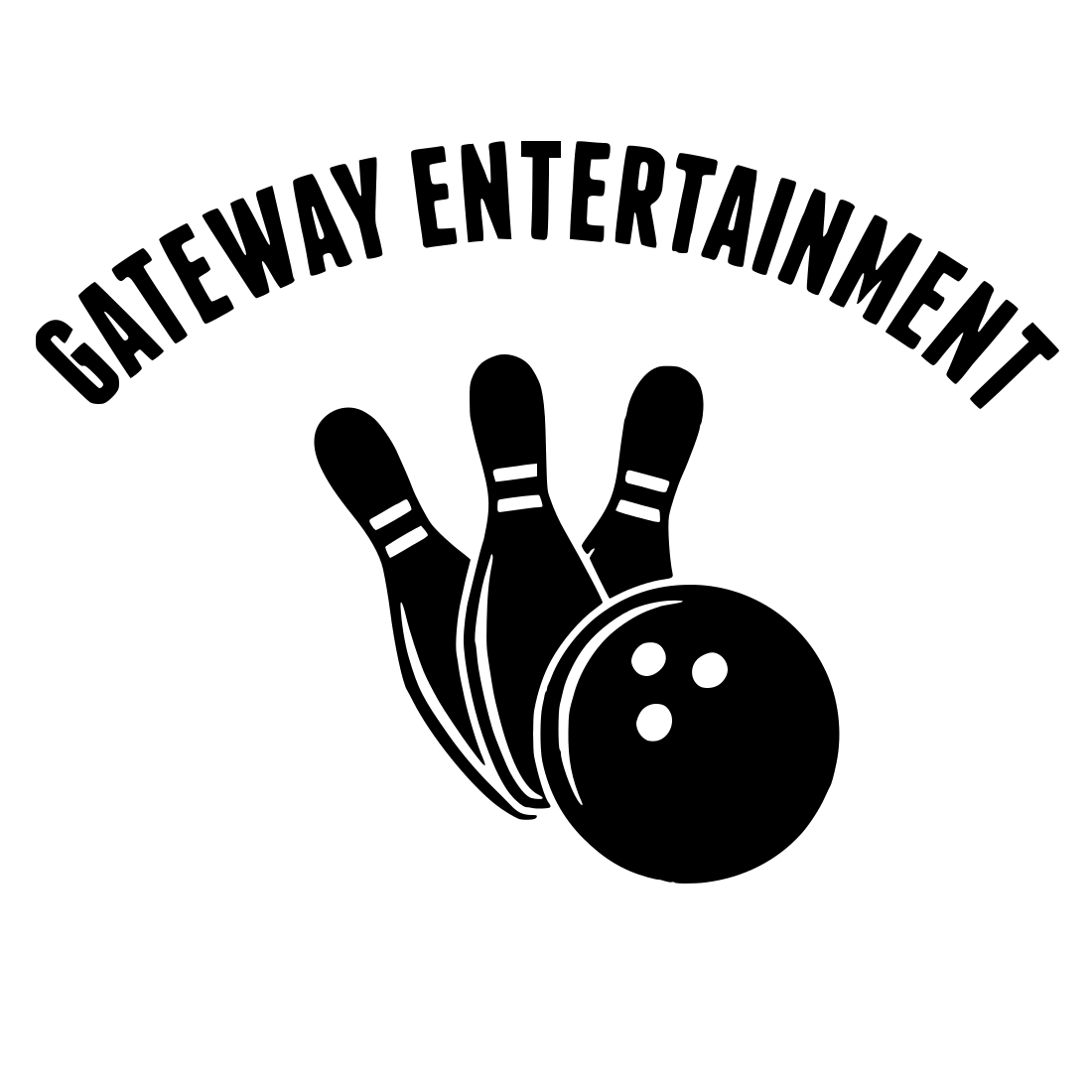 "Excellent service, good communication, and detailed knowledge about the product. Thank you."

Get in touch today!
Let us help you scale your business.